Cygnett Wireless ChargeUp Swift 10K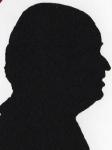 Cygnett are an Australian company – now with a base in the UK - and they have been around for a number of years, they tend to concentrate on things that allow other devices to work more efficiently and this device is one of those to let you charge your phone more quickly, while some phone companies produce their own devices to do this, those tend to be device specific.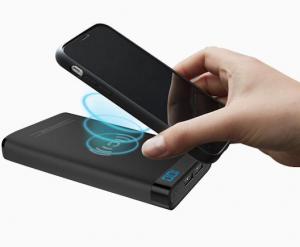 click image to enlarge
It is 14x6.5x2cm and weighs 246 grams. The total capacity is 10,000mAh.
This device has the advantage of being able to charge both wirelessly - for those items that accept wireless charge – and via the USB ports on the unit.
There is yet another plus for this unit over others that give only vague indications of the amount of charge by LED lights this has a two figure number IE 84 to state the current percentage of power showing on the top front edge of the unit.
The front of the unit has micro USB connection to charge it and two USB connections to dispense the power there is also an on/off button.
The single side two column instruction sheet explains the usage of the device. It is clear and well written but some of the type is rather small for those with less than perfect sight, I had to resort to a magnifying glass for the smaller print.
The micro USB input is 5V-2A, the two outputs are 5V-2.4A (max). The wireless output is either 5V-1A or 9V-1A. Total possible output is 15W.
If you are charging wirelessly there will be less power going to the other device ports so any devices plugged in to them will charge more slowly.
According to the box of the unit it has enough power to charge an iPhone 8 for 3.8 charges wired or 2.8 if charged wirelessly. An Apple iPhone X 2.6 times wired or 2.9 charges wirelessly. An Apple iPad once and finally for the examples given a Samsung Galaxy S9 2.3 times wired and 2.6 times wirelessly. As I do not have any of the mentioned devices I take their figures as read.
Charging the device via a USB charge (trickle) from a PC took a while at roughly 6 minutes per percentage point.
The Cygnett Wireless ChargeUp Swift 10k is available from the first link below for £69.95 with a pop up on the site offering 10% off your first order so that's £62.96 with free delivery.
https://uk.cygnett.com/collections/wireless-charging/products/10-000mah-wireless-power-bank
https://uk.cygnett.com/ to view their full range of UK products.