Tony Chopper Power Bank from Brando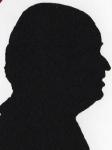 This is a more unusual power bank in that it has two outlet ports that charge at different rates. It is also more like a character rather than just a device to let you slurp power when away from mains power for whatever USB device.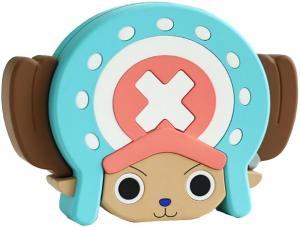 click image to enlarge
Looking through the whole range of Brando Power Banks this is almost their largest capacity and also the most expensive apart from one that uses Solar Power.
It will certainly have fans from the younger generation as it looks like comic book character but the face of the unit gives far more detail than to just look decretive.
There are nine LED's around the outside of the face and each one tells you the current amount of charge left in the unit.
You check the battery state by pressing the white 'X' in the centre and this shows the amount of charge this will stay on all the time during charging or for 20 seconds when not being charged.
When it arrived with me it had three of the nine available. To charge the other six took around three hours from a trickle charge USB plug front. I then left it for three days without use and I am pleased to say no Power Bank battery drain as still all the nine lights (80-100% available) were showing.
This device is capable of receiving power at 5V/2A maximum. It can dispense power through output 1 at 5V/1-1.5A and through Output 2 at 5V/2.1A.
It feels very solid and in my tests the figures seemed to stack up.
My one worry is that younger children might think it's a toy and treat it with any respect like burying it in a sandpit or paddling pool and it should certainly not be mistreated in that way.
Instructions are on a sand yellow card in brown type so not the easiest thing to read.
It is 12.5x9x3cm and weights 234 grams. It has 10500mAh capacity.
I liked the idea of know what a greater degree of accuracy how much power is left in the Power Bank as most give only a far more vague idea of remaining capacity. I disliked it looking like a toy.
The Tony Chopper Power Bank is available from the link below for $75 with worldwide free delivery. At the current $ to £ exchange rate that is approximately £57.
https://shop.brando.com/one-piece-tony-tony-chopper-power-bank-10050mah_p20636c1595d003.html