Acer Duo Core Notebook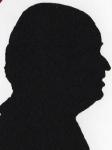 Review controls
Strange no one wants a notebook reviewed in January but there is a glut in March! Here I am looking at Intel Centrino Duo processor in an Acer Aspire 5672 notebook.
The notebook is 35x27x4cm and weights around 3kilos. I would probably say this was a desktop replacement as it most likely be too large for most to carry around regularly.
It has a 15.4inch screen and the default resolution is 1280x800, there is a ATA Mobility Radeon X1400 graphics chip, the unit can support dual displays and there are both analogue and digital outputs. The screen surround is 25.5x35.5cm with the actual screen dimensions of 21x33cm. The area above the top of the screen has a built in 1.3mega pixel digital camera and in fact some of the software provided is integrated to work with Skype and MSN Messenger etc. The camera can rotate up to 225 degrees, in practice this means face forward or face backwards from the screen.
The rear has the digital outlet as well as the 10/100/1000 Ethernet port. The left side has power brick adapter, modem, slot loading multi layer DVD drive, and two USB2 ports. The front boasts the speakers at either end, a fast infra red port, LED's for power and charging, three audio sockets, a five in one card reader that supports SD/MMC/XD/MS/MS-Pro - so no Compact Flash or Micro Drive support - finally two easy access sliders to turn on/off Wireless and Bluetooth. The right side has analogue monitor outlet, S-Video out, four pin FireWire, two further USB ports, PCMCIA (PC Card) slot and above this a 34 pin PC Express (Express Card slot) this is the first notebook I have seen with one of these, pity as yet, there seems little hardware to support it.
Battery life of course varies wildly according to what you are doing and if you have things like Wireless or Bluetooth turned on. However there is a little applet supplied that lets you select a whole range of items adjusting them on sliders on a single screen and an immediate readout of likely battery life with those settings is shown. I found around two hours for a full recharge with the system off - nearer three when in use - and battery life when doing non arduous tasks of around three hours. Boot up time was rather disappointing as until full boot - no further actions - it is 120 seconds, shut down is a more normal 15 seconds.
The processor is a Intel T2300 running at 1.66GHz however on battery this tends to be 982MHz in normal use. The unit has 1GB of RAM and there is a 108.7GB hard disc divided into C and D, stated as 120GB. It comes with Windows XP Home and a range of Acer applets and utilities that may or may not be of use to you. Norton Anti Virus, Cyber Link Power DVD and NTI CD Maker. For anyone liking a ?Media Centre' like interface then the Acer Arcade application is for you.
When open there is 26cm between front and back and the 88 key keyboard starts 10cm from the front and there is a 5cm area behind it. On the left and right there are 3cm free areas, on the left are six small vertical audio control buttons and at the rear of the keyboard are five small buttons (including on/off this is illuminated) and three LED's.
As a Desktop replacement I have no worries about this machine it ran quite happily any software I gave it. As a notebook on the road okay if you go everywhere by car. However you would not buy this if you want something small and light.
Doing my normal Internet searches found it in only a few places and most of those were out of stock - it is still very new - however the link below claims to have stock their price £1129.95 inc delivery.
http://www.acernotebooks.co.uk/Aspire_5672WLMi_Intel_Core_Duo_LX.A8505.026/version.asp
http://www.acer.co.uk/acereuro/page4.do?dau22.oid=14536&UserCtxParam=0&GroupCtxParam=0&dctx1=17&CountryISOCtxParam=UK&LanguageISOCtxParam=en&crc=1294237092