Mystery of Hillcrest High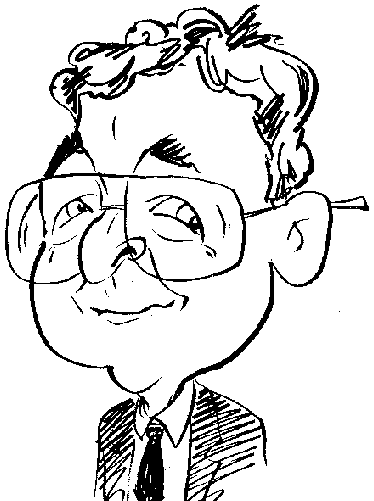 For those who have not had the pleasure previously, let me introduce you to Natalie Brooks. This teenage detective is not only curious and adventurous but also impossibly slim. Having been the heroine of two earlier adventures, Alawar has brought Natalie back to solve the mystery of Hillcrest High.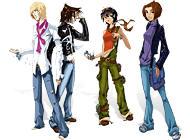 Following an animated comic book style opening sequence, the Mystery of Hillcrest High opens with Natalie receiving a letter from her old school friend, Chad. It is the contents of the letter which sets Natalie on the trail of this latest adventure that involves the infamous Black Cat Gang and their attempt to commit the crime of the century. The game is spread over 23 locations populated by 3D characters and numerous interactive items that can be identified by a cursor that changes shape to indicate when specific actions need to be carried out.
Giving over most of the screen area to the current scene, the game's interface includes a panel running across the bottom of the display. Taking up a central position on the panel is a head and shoulders view of Natalie which will impart useful information from time to time. This information is in the form of a speech bubble.
On Natalie's left is the Inventory area with up and down arrows to cycle through items when more than four are being held. Once an item has fulfilled its task, it will be removed from the inventory. The right side holds the Hint arrow, which does need to be recharged after each use, and a list of the current tasks that need to be completed. Occasionally this panel will be completed taken over, when the game switches to hidden object mode, by a list of items that need to be found. At other times there will be a display with a small selection of items that are required to complete specific tasks such as bandaging a leg wound, repairing the lens of a lighthouse or restoring the school mascot to its full splendour.
As mentioned this mystery starts off with the arrival of a letter from Chad who was at Hillcrest High with Natalie. It turns out that Chad has been kidnapped by the Black Cat Gang as part of its illegal activities. Natalie's task, with the help of Kitty (another of Chad's friends), is to track down Chad and rescue him. This will involve solving clues, defusing a bomb, steering a boat, searching a lighthouse that is home to a colony of bats and repairing a flat tyre on a bus – just your every day sort of tasks.
However the rescue of Chad does not mean that Natalie's work is all done and dusted. The criminals manage to convince the police that they are the innocent party and that Natalie and Chad are the villains. It is up to Natalie to find the evidence that will convince the police who is the real guilty party.
It total the game contains 23 locations, 12 hidden object scenes, 17 mini-games and 22 hand-drawn comic book style cut-scenes. As with Natalie's comments in the main part of the game, all the dialogue is of the text variety. While there is no help available with the mini-games, you do have the option to skip those that you find too difficult. Generally though the mini-games are enjoyable as you match pairs of sneakers, unjumble pictures, solve a code and make the appropriate connections using tangled leads to mention just some.
While all the various tasks in each scene need to be completed to make further progress, you are allowed some freedom in the order in which you carry out some tasks. Although some tasks can only be carried out once you have completed any lead up activities – for example some items can only be collected after you have discovered their relevance to the storyline.
Natalie Brooks and the Mystery of Hillcrest Hill is certainly challenging and does call for some thinking outside the box. Priced at $9.95, this game requires a Pentium 1.00GHz processor with 512MB of RAM running Windows XP and later. A 60-minute trial version is available.
http://www.alawar.com/game/natalie-brooks-mystery-at-hillcrest-high/?pid=10447