Pure Sirocco 550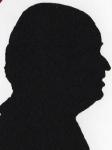 Review controls
While Pure are best known for DAB radios, this is certainly far more than that, I can remember a couple of units that have CD and another few that have Internet Radio, here the Sirocco 550 has the whole range of items.

click image to enlarge
The unit is 22.5x33.5x12cm, the middle figure (depth) is with the supplied wire radio aerial inserted in the rear and the last figure (height) without an iPod or iPhone inserted, even one of the smaller iPods will add around 8cm.
The speakers are quite beefy at 17x25x26cm, these have 13cm mid range speakers and 2.5cm tweeters all in black wood. Each channel has 40watt RMS
On first switch on 61 DAB channels were found but I less than satisfied with the reception that the wire aerial gave even though I tried several positions for the unit, all of which normally give me excellent reception with rod aerials.
Strangely enough FM radio was ok but it is at the other end of the non flipping menu to DAB. Wi-Fi has an internal aerial and once setup I had excellent reception from my router two rooms away both for Internet Radio and 'The Lounge' the Pure option.
For some reason this unit arrived without any documentation, however with Pure you can download both getting Started and User Guides, while some will find one or the other enough I tried with the User Guide only and found this did not include some information in the Getting Started including how to setup radio presets.
The front of the unit has a lot of controls and touch buttons and I think it can control everything but of course there is a small 23 button remote to duplicate control and this even duplicates the soft controls.
Each side of the front has a column of four buttons, moving inwards there is large silvered knob for volume then the 6.5x3.5 multi line yellow on black display, next, another silvered knob this one is select. Under this are five touch buttons in a line the middle three are soft with their purpose explained at the base of the display, the left of the five ejects any CD (only alight when a CD is inserted) and the right of the five is the back button. One further line of controls with a 3.5mm jack for headphones/earbuds, the slot loading CD tray the first of two Auxiliary inputs (the other is via phono leads on the back) and lastly a USB port for MP3 or WMA files stored on a USB stick . I found the controls and layout easy to get to know and they soon became intuitive.
The rear has the slightly disappointing and rather oversized aerial connection with the four chunky speaker connections; the length of wire is more than acceptable even for a larger room. Below this the two pin power input and an on/off rocker (required as both the front control and the remote only put the unit in standby) finally dual phono line out and dual auxiliary input as well as a mini USB for firmware updates.
So you have DAB and FM radio (up to 30 presets available), CD and iPod and iPhone (there is a video out on the rear of the unit that allows those devices equipped with video to be shown on a TV), USB, two Auxiliary inputs for other devices such as MP3 players, Pure Lounge and Internet radio and finally a Media Player. Sadly it still does not make the tea but given everything else it can do it could only be a matter of time.
Sound quality (apart from some DAB stations) was excellent and you also have separate bass and treble controls. When on standby the unit displays time and date, yes it has a sleep timer and of course a couple of alarms.
A very complete unit that would have scored highly but for the poor DAB reception, ironic as that is what Pure are best known for, I have always found wire aerials less effective than rod ones and this really shows here.
The Pure Sirocco 550 is available from the first link below for £329.99 including free delivery.
http://www.amazon.co.uk/gp/product/B004DTRZ16?ie=UTF8&tag=gadge0a-21&linkCode=as2&camp=1634
http://www.pure.com/products/product.asp?Product=VL-61224&Category=