News from ARCHOS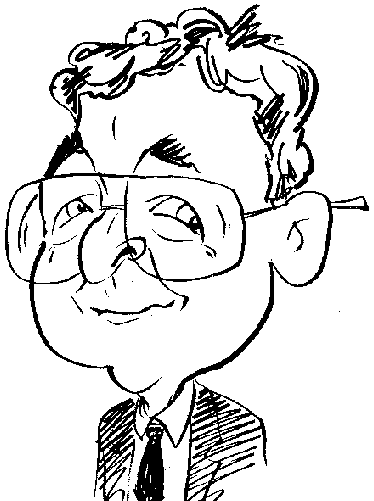 Review controls
In the heart of London's Soho region, ARCHOS revealed details of some new products aimed at attracting your disposal income. Of course we were there.
Buy Now
Archos 704WiFi 80Gbyte
£330 from Amazon


Only £339 from


Only £347.98 from DABs

Archos 605 30Gbyte
Only £194.99 from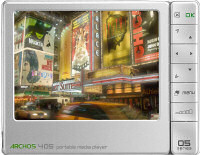 "Mobility is the way to go", this could well be the slogan adopted by companies such as ARCHOS, a global consumer electronics manufacturer concentrating in the field of portable digital entertainment. The company has recently announced its new line of Generation 5 Portable Media Players (PMPs) under the tag line of "Entertainment your way". This new line will feature three models designated as the ARCHOS 405, 605 and 705 with each providing support for Adobe Flash based video.
The ARCHOS 405 is a pocket-sized device measuring 99.6 x 78 x 13.2mm and weighing 146g. This model features a high resolution 3.5 inch TFT LCD display (480 x 272 pixels) for watching movies stored on the 2GB of built-in flash memory (enough for two movies) which could also be used to store 20,000 photos or 1,000 songs. Additional storage is available from an SD card slot. As yet I have not been able to confirm whether there is support for SDHC format.
Although the device can handle various video formats, in some cases you will need to purchase optional software plug-ins available from www.archos.com. The same situation applies to certain audio formats; however MP3, WMA and WAV files should not be affected by this policy. The device is capable of displaying PDF files but it may not implement all the features of this electronic document format. Battery life is expected to be in the region of 16 hours for music and 5 hours of video. The ARCHOS 405 can work with the company's DVR Station Gen 5 for recording TV and playing video on a TV set plus other optional accessories that include a battery dock, portable speakers and a helmet cam to turn the device into a digital camcorder.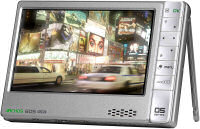 The ARCHOS 605 and 705 models have built-in support WiFi capabilities. Using this feature you can have full Internet access; stream content from your PC or the Internet; and log onto sites such as YouTube and other Web video sites. A recent agreement with Arts Alliance Media (AAM) and Dailymotion should ensure that consumers will have access to the latest downloadable content through the ARCHOS Content Portal. AAM will provide Video-on-Demand offerings that include content from Fox, Warner Bros, Universal and Sony plus independents such as Momentum, Artificial Eye, Tartan and Revolver. Dailymotion is the second biggest website for the online video sharing phenomena that is all the current rage.
The ARCHOS 605 is available in 4, 30, 80 and 160GB versions that each features an SD card slot for additional storage. Dimensions and weight will depend upon the capacity of the model. The 80/160GB versions will measure 122 x 82 x 20mm and weigh 260g. With the 160GB unit you should be able to store up to 200 movies; one million photos or 95,000 songs which far exceeds by collection in all departments.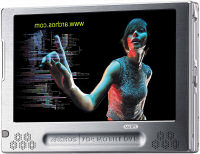 Featuring a 4.3 inch TFT LCD screen with a resolution of 800 x 480 pixels, the ARCHOS 605 has built-in support for MPEG-4, WMV, WMA and WAV. Other video and audio formats will require the purchase of optional software plug-ins from ARCHOS. The internal Lithium-Ion Polymer battery should provide 5.5 hours of video playback or 17 hours of music. A range of optional extras will be available. Apart from knowing that the ARCHOS 705 will be available in 80 and 160GB versions, I have no other information to impart regarding this particular product. Prices for this new product line-up will start at £119.99 and rise accordingly depending upon the model and capacity.