groov>>e Portable CD Player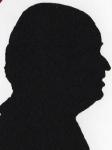 Having recently resurrected the cassette player groov>>e now think that the portable CD Player still has legs. Certainly while I have downloads the majority of my audio collection is still on CD but is that only a generation thing.

click image to enlarge
The Groov-e GVPS110 retro CD player measures 15x12.5x2.5cm and weighs not a lot.
It runs on '2xAA' batteries or a DC power supply neither are supplied.
There is a small circular display that shows track number and elapsed time.
The majority of the unit is black apart from the top which is a silver grey colour.
The controls are a line of seven graduated oval buttons to the right of the display, in certain light what each one does will be hard to see as they are imprinted black on black.
The User Guide is an A5 sheet but the type is a readable size and even dinosaurs like me can read the type and diagrams without need of a magnifying glass something which a lot of other manufacturers could learn from after all if people can use the product there will be less technical support or worse still returns.
Also in the box is a pair of in ear headphones.
I tried these temporarily but soon moved to my own on ear headphones and I was more than happy with the sound produced.
It is possible to program a CD to play certain tracks only or to play them in an order of your choosing.
The unit has 60 second anti-skip protection it plays both CD and CD-R but not CDs of MP3s which might be an added selling point without a huge extra cost to manufacture in.
Unlike the recently reviewed cassette recorder/player this is not designed to be used when on the move and doing so will probably ruin your CDs and certainly not to be encouraged.
The unit does have a low battery indicator, for me anyway I would have thought the extra cost it would be worthwhile to provide a 4.5volt DC power supply rather than risk the end user buying a third party one with possibly the wrong polarity or output.
Having a 20 track programmable memory is not something you expect in an entry level product.
Using my own headphones I was more than happy with the sound and while regular readers will know my genre of music, I did try some popular and classical as well just to see what limits it had and I was very pleased to say it coped with all and there is plenty of extra volume for those CDs that seem to be mastered at a lower level.
So I can find only two minus point's basic earbuds – but you say that for far more expensive items – and no power supply.
I also see it is available in all Black, all Red, all Blue as well as the two colour option that I was sent.