Dragon NaturallySpeaking 9 Preferred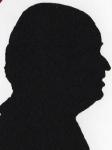 Review controls
The blurb says works without any training, well always the one to take people at their word I installed it on a notebook that had no files of mine, installed it and then started the program.
Buy Now
Dragon NaturallySpeaking 9
Preferred
Available for £104.98 from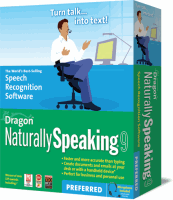 Dragon NaturallySpeaking 9 Preferred comes on two CD's and say's it needs 1.3GB of hard disc space, the actual space taken on the notebook was 1523MB and the install time was only 12 minutes.
On starting the program you get a toolbar along the top of the screen, so as not to give it anything I used Windows Notepad and started speaking, reproduced below are the first words I spoke and the three errors, with what I intended added in brackets, I was astonished.
This is just 10 minutes after I have started using Dragon NaturallySpeaking I have done only the basic five minutes of train. (training).
Now is the time for all good men to come to the aid of the party, it is a far far better thing I do today than I have ever done before.
This is quite impressive I have not given it any documents or e-mails and my basic training is only the five minutes mention (mentioned) I will include these four lines in my review just to say that this is what is achievable after only five minutes.
I have used Dragon and other products previously, I have never got anything like this amount of accuracy even after reading Alice in Wonderland or whatever else might have been on offer for quite considerable time is (times).
On first use there are some checks for Microphone (a corded headset is provided) and then a quality check on both these I spoke only a sentence or so and got a speech to noise number of 23.
Next you do read some text in my case it was for only five minutes, and this it says was enough to start talking, I did not do the offered tutorial nor did I give it any email or text files to absorb. I just turned on the microphone and spoke the words above.
All this took place about a month ago, since then I have done the tutorial, I have given it emails and documents and I have even done some training, now any mistakes are really down to my bad diction.
This version can support more than one user, just log in as whoever you are and that's it. Even now after the extra work I cannot get over how well the initial 'out of the box' experience went, while I cannot exactly say no training, the initial five minutes really only gets you used to speaking normally and forgetting that you are speaking into a microphone.
The unit I had came with a corded mic but I am told they do a wireless version I would have liked to have tried that as I often prefer to move around especially when I am looking for that elusive letter.
Really I am scratching around to find any faults, the headset - one size fits all - was not that comfortable but you can use any reasonable headset without any great difficulty. I do not think the stated £149 price point is expensive and apart from dictating to the package it can also read back to you what you have said and this could be vital for those with sight problems, also very useful for those who find typing difficult for whatever reason.
While I initially tested it using only Windows notepad I later used it with Microsoft Word quite happily and it should also work in WordPerfect and Outlook as well as most Internet browsers. You can also dictate into a Palm or Pocket PC as well as the more specialised voice recorders and it can be transcribed to Dragon when synchronised.
Doing my Internet searches found it at a best price of £103.98 including free delivery from the first link below.
http://www.amazon.co.uk/exec/obidos/ASIN/B000GTHVHU