Minimalist Design, Maximum Vision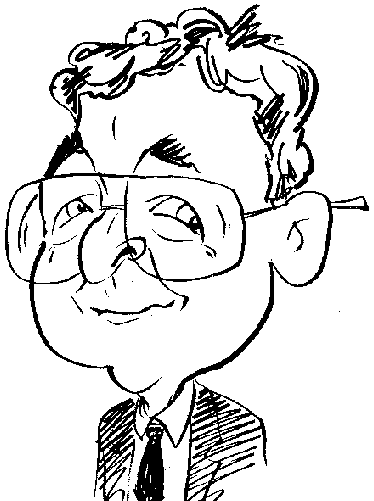 Review controls
Available from Samsung, the SD590 takes a different approach to adjusting its settings.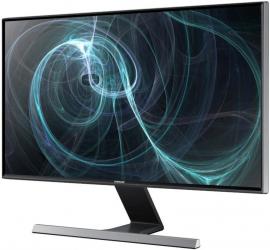 click image to enlarge
While the model number of this next product, which is SD590, gives little away with regards to the functionality of this item, the tagline of "Minimalist design. Maximum vision" does provide a pointer as to what it might be. This Samsung product is a 24-inch LED monitor offering the user a choice D-SUB or dual HDMI connectivity. My review sample was supplied with a HDMI lead and a two-piece power lead.
Setting up this device is fairly straightforward as you link together the stand base and neck unit before attaching it to the monitor and finish up with a device that has dimensions of 541.8 x 421.2 x 169.2mm. You can then link the monitor to your computer and available power source. A software CD containing a PDF version of the User Guide, drivers and an Easy Setting Box utility is supplied with the product.
The overall appearance of the monitor is fairly easy on the eye with its black, thin bezel and the Audrey Hepburn type neck. This 23.6-inch screen has a 16:9 aspect ratio with a 178 degree viewing angle both vertically and horizontally. It can display up to 16.7 million colours. The screen's optimum resolution is 1920 x 1080 pixels with a typical contrast ratio of 1000:1 and a brightness of cd/m2. There is some limitation in the positioning of this monitor as there are no options to pivot, swivel or adjust the height of the monitor. If necessary you could raise the height of the monitor by placing it on a platform.
Unlike other monitors that I have checked out in the past, this Samsung SD590 model does not feature the usual arrangement of touch sensitive buttons along the lower right section of the bezel to activate on-screen controls. Instead the SD590 makes use of a JOG button located on the rear right corner of the monitor. This JOG button, a little like a micro joystick, gives you a five-way range of actions as you move it up, down, left right on press it to reveal the Function Key Guide. I found it took a while to adjust to the JOG button approach.
Using this control method you can cycle through available options and make your selection from those available. You can select the type of connection plus make adjustments to the brightness and contrast levels at the basis level. There is also a specific Game Mode for when playing games on the computer or an attached PlayStation or Xbox console. Game Mode can make adjustments as it detects changes in scenes. Colours can be enhanced and the contrast altered to improve visibility. Some might think that this would spoil the challenge of the game and if you fall into this category then you do have the option of not activating this feature.
Samsung has developed MAGIC Bright and MAGIC Upscale features which has been built into this monitor. With the MAGIC Bright technology you can select from four different groups of settings which go under the headings of Custom, Standard, Cinema and Dynamic Contrast. These settings cover contrast, brightness and sharpness when viewing different types of content.
MAGIC Upscale gives three choices of Off, Mode 1 and Mode 2 with the latter having a stronger overall effect although I have to admit that I was unable to detect any significant difference. With this feature turned on you could enjoy enhanced image quality with no degradation due to upscaling.
The SD590 does have Green credentials. There is an Eco option. Power usage can be reduced with a choice of 50% or 70% setting of the default level. However Eco mode is not universally available. You are unable to use it when you are in Game Mode or when using the MAGIC Bright Dynamic Contrast option.
Samsung provide you with the Easy Setting Box utility. This utility gives you access to a range of setting options including the basic Windows Display options. There is a Multi Screen option with a number of pre-defined arrangements including six segments. You can also set hot keys for various tasks and create profiles for various situations.
Certified for use with Windows 8.1, this monitor will work with Windows XP and later with access to 32MB of memory and 80MB of hard disk space. Amazon.co.uk is currently listing this monitor with a £166.44 price ticket.