LG Camera Phone KF700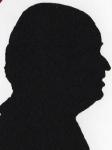 With camera phone resolution improving it will soon be a phone camera. This unit has a three mega pixel offering and a good quality image would just about be printable at A4 without pixelization.

This phone is small enough to sit in the palm of an adult, in it's closed state it is 10x5x1.5cm push the screen upwards and reveal another 4cm that hides the keypad.
It is matt black (it also comes in a rather smart black box) with a silver/grey stripe round the edge and the only immediately obvious control is a silvered wheel on the back left edge.
Look closely in good light and several other buttons become visible on the edges. The top has entry point for a micro SD card. The shortcut key is on the left side a little below silvered zoom wheel. The right side has a bung covering the proprietary USB and earbud socket. Below this is the lock button and capture button for images.
Flip up the screen and you reveal the fifteen key keypad and that's all the controls. Everything else is controlled within the units menuing system.
The screen is 7x3.5cm and touch controlled to change menus etc. Should you wish it accepts flash graphics, I know not a lot of people turn their phones off, but, it takes around twenty seconds to start up.
Once started there are four icons at the base of the screen and these let you delve into all the menus. The first is a phone icon and this hides contacts, call logs and messaging. The second a clapperboard has my stuff, camera, video camera, music, games and FM radio. The third has a clock and folder icon with among other Internet options, organiser, alarms, memo, voice recorder and tools. Finally the settings icon has screen, profiles, phone settings, call settings, Bluetooth and shortcut dial settings.
For making a call it is just a case of entering a number on the keypad or selecting a contact. I found the reception better than with a lot of other phones. In my office I sometimes get only one or two bars and with this I had four using the same sim card.
This phone/camera has flash capabilities and unless you are taking in very poor light I found you got better results with it off. The results with flash tended to be rather harsh as it is mounted only .5cm above the lens. You have an internal and external camera (basically it means you can take images of yourself by going internal). I found the images were excellent and far better than cameras in phones brought out only a few months ago.
There are five possible resolutions 2048x1536, 1600x1200, 1280x960, 640x480 and 320x240. Like a normal digital camera you also have compression choices Super Fine, Fine and Normal. There five white balance settings, and eight colour tone settings. Self Timer, Night Mode, Burst Shot, Framed Shot, ISO settings up to 800. Best of all the camera can be used in either open or closed mode.
Video on phones seems very popular and while most when broadcast seems just a load of pixels to me you need to remember that the best quality obtainable is 320x240 there is also a 176x144 mode. There are the same compression choices, white balance and colour tone as with still images. Best hint keep the unit as still as possible to get viewable movies.
This is a nice phone/camera and providing you do not expect camcorder quality from videos I don't think it will disappoint.
Doing my Internet searches I did not find the LG KF 700 it is very new, doing a search found a few first looks but nothing from a retailer so keep watching it will soon appear, so no value listing. The link below is from the LG site.
www.lge.com/about/press_release/detail/EXHI|MENU^PRE|MENU_20716_PRE|MENU.jhtml