Panasonic Lumix G2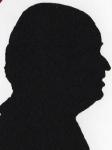 It was March when I had a chance to wander round the Focus show with a pre production version of this DSLR unit. Now in late autumn I finally get to look at the boxed version and to try all the G2 has to offer for real.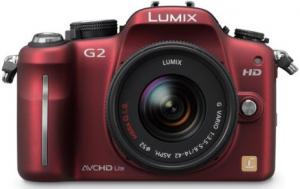 It is 12x8x12.5cm and weights a tad over 600grams. Normally these units are supplied with a 14-55mm lens here it was a 14-42mm one.
Deliberately when it first arrived I did not read the manual, I did not investigate the potential, I just turned the wheel to 'Auto' and took images, and I then pressed the video button and took videos. Card out and the results were okay. But what a waste, if you have a wonderful unit such as this read the manual and try things out.
This should come with a neck strap but the unit is so compact that I did not miss it. I could just go through all the controls but I will not, just to say everything is well explained in the 220 pages of the Operating Instructions.
If this is your first DSLR then the thing to do is stick it on Auto and take a few images but then do read the Instructions just to see what is available.
The viewfinder is great in strong sunlight but unlike a lot of other such units the screen is by default live as soon as you open it (this adds 8cm to the width) it means that you can capture images and video using it like a camcorder. It can rotate by 270degrees so is ideal for seeing over, under or around obstructions. But the screen it touch so many tasks can be carried out on it so RTFM. The screen is 6.3x4.2cm giving the diagonal 3inch measurement.
While there is a shoe on the top to accommodate an external flash unit, my tests using the internal one gave excellent results. This is mounted directly above the lens and it is impossible for it to be nearer than 11cm from it.
While 12.1mega pixel may sound nothing special to those using a digital camera. Mega Pixel is not god and the sensor is far more important to the quality of the images captured. So do not assume more Mega Pixel means better pictures.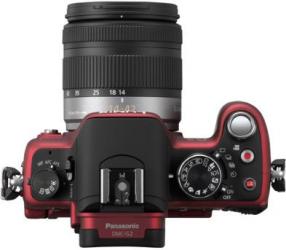 To me taking video with an excellent stills camera just seems wrong but since most camcorders now seem to take stills I suppose the still camera manufacturer must add movies to their portfolio, here is can capture 720P with good sound. There are in fact seven possible size and quality movie resolutions available via the menu.
For still images 12MP 4:3, 10.5MP 3:2, 9MP 16:9, 9MP 1:1, 6MP 4:3, 5MP 3:2, 4.5MP 16:9, 4.5MP 1:1, 3MP4:3, 2.5MP 3:2, 2MP 16:9, 2MP 1:1. I make that 12 possible shooting modes and as you select any one it will tell you the available number of shots available for whatever SD you may have inserted into the camera.
The Image Stabilization worked well and this can be very useful where a tripod is not available. In low light it also performed well and this is often where 'shake' notices far more as the shutter needs more time to capture enough light.
I am struggling to find any fault with this camera. It has an HDMI (mini) out and with a cable you can view images and video direct onto a TV but no such cable is supplied. While these cables do exist few manufacturers provide them. Buying them is a work of art as most websites and shops can offer a range of standard HDMI offerings but only a very few offer the mini HDMI to HDMI cables.
Doing my Internet searches found the Panasonic Lumix DMC-G2K at a best price of £469.99 including delivery from the first link, mine was black, this is red and Panasonic also do blue.
http://www.amazon.co.uk/gp/product/B003B20SV0?ie=UTF8&tag=gadge0a-21&linkCode=as2&camp=1634