A Protected External Drive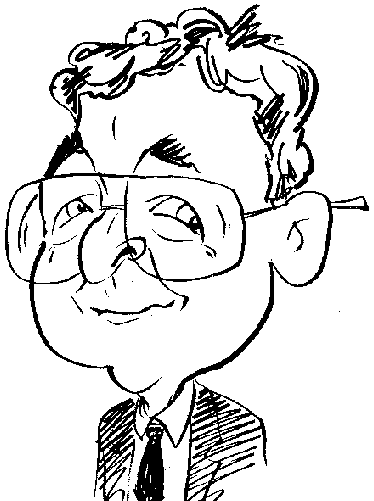 Review controls
Placing your valuable data on a small portable device can be risky unless the device comes with plenty of protection.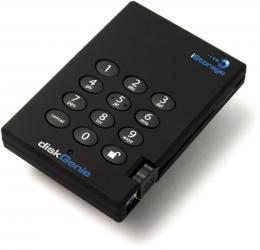 click image to enlarge
Portable hard drives offer you an easy way to increase the storage capacity of your computer system. You simply need to connect one of these devices to a free USB port. Often you will not even need a separate connection to provide power as the USB port will handle this along with the transfer of data. As well as providing data storage, an external drive can offer portability by allowing you to take your data with you and use it on computers in different locations. However this portability does bring with it an increase in the need for security if the drive is lost or purloined by a third party who would then have access to your valuable data.
Offering to provide a solution in protecting your data at all times is iStorage with its range of portable hard drives that have built-in security as standard. In the past I have looked at a couple of external drives from iStorage which were branded as diskGenie products and supported the USB 2.0 standard. With the latest iStorage drives, the brand name has been changed to diskAsher and support for USB has been upgraded to version 3.0 with backward compatibility to USB 2.0. The review unit is the diskAsher 250GB model.
The diskAsher drive retains the same pocket-sized measurements of the earlier models (123 x 84 x 19mm) and is predominately black in colour with some touches of blue and white. The casing of this drive is coated with rubberised paint which, along with a 16-point omni-directional shock mounting system, helps protect it from accidental knocks and drops. A permanently attached USB 3.0 lead can be stored in a channel that runs along the right side when not in use.
Mounted on the front of this drive is a 3 x 4 alphanumeric keypad which forms the heart of the drive's protection system. Along with the alphanumeric keys, there are also a couple of keys for cancel and lock. You will need to use this keypad to enter a PIN number that gives the user access to the drive. Until this number is entered, the drive will not be recognised by the host system.
Included in the box with the diskAsher drive is a padded pouch for protecting the drive when on the move, a double-headed Y-USB lead, which I was quickly to find a use for, and a Quick Start Guide. In order to gain access to the diskAsher unit, once it has been attached to a computer, you will need to enter the default PIN number. This process is clearly set out in the Quick Start Guide.
This process is meant to change a light on the front of the unit from red to green. You should then be able to access the drive in the normal manner. However when I followed the instructions, the process changed the colour from a steady red light to a flashing green one. My computer failed to recognise the drive. This situation remained until I decided to incorporate the aforementioned double-headed Y-USB lead into the set up.
This lead allows you to connect both a USB 3.0 port and a USB 2.0 port to the iStorage device. With this arrangement I was able to enter the default Administrator PIN number and see the light change to a steady green colour. I could now access the drive whose only content was the User Manual in PDF format. This manual, which can only be accessed once you had gained entry to the drive, explained how to use the Y-USB lead if the drive was not receiving enough power from a single connection. As well as the Administrator PIN, you can set up PINs for individual users – the instructions for this process can be found in the User Guide PDF.
While the PIN feature protects against unauthorised access, iStorage provides further security. Data is encrypted in real time. The review model used 256-bit Military Grade AES encryption. This process did not appear to slow down the drive when access data.
I ran a series of tests transferring data to and from the diskAsher unit. These tests involved a collection of documents, a number of MP3 albums and 10 video films. The timings obtained from these tests are listed below. As can be seen from these figures, this drive was far quicker reading data than writing data.
diskAsher 250GB USB 3.0 drive
| Type | Amount | Files | Write | Read |
| --- | --- | --- | --- | --- |
| Word files | 9.09MB | 314 files | 8 seconds | 3 seconds |
| Music | 2.62GB | 919 files | 3 minutes | 1 min 17 sec |
| Video | 7.89GB | 10 files | 7 min 16 sec | 2 min 15 sec |
This product comes set up for Windows but you can reform the drive for use of a Mac system. Currently Amazon has this product listed at £128.99 which is a reasonable price if you travel a great deal with your data and security is important to you.