JVC GR-D290 Camcorder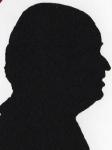 Review controls
Camcorders are not something I see a lot of, however for that very reason I can probably spot the differences easier than someone looking at them week in week out.
They are definitely getting smaller and lighter and now having a 'card' as well as DV tape means that still images can be stored separately. My knowledge is not so great that the manual can be disguarded without reference. I often know what I want to achieve but not the way to do it on the unit.
Dimensions are 12.5x9x4.5cm and the weight is just over 500grams. This unit is supplied with an 8MB MMC card and these tend to hold a few more images than the same size SD cards that will also fit.
I was rather surprised that no DV tape comes with the unit. However these are not a huge expense, I equate this with the normal practice of a printer or scanner being supplied without a USB cable, the reason I have been given by more than one manufacturer was that the large multiple retailers not liking it as they prefer to sell their own cable at a larger markup.
When I review a digital camera I normally moan about them also having some basic camcorder ability, here the ability to take still images on the MMC card and on the DV tape is a little different. The images are a maximum of 1024x768 but with the cameras ability to zoom up to 25x (this is proper zoom not digital) you can take just the part of the picture you want so certainly one up to the camcorder.
When you first take some footage on the camcorder and then replay it in situ it seems strange to me to have simple transitions on the raw footage on the camcorder, this is something new to me but I soon got used to them.
It is possible to transfer both still and movie images to the PC by the supplied USB lead once the software is installed. You can also use the supplied S-Video or SCART leads to view images on your TV. On the latter both the sound and video was excellent, given that you are viewing raw footage.
Given that the still images are only a maximum of 1024x768 they are excellent, and the supplied MMC card can store between 25 and 75 images (dependant on compression mode selected) on the supplied 8MB MMC card.
There is a 52 page printed manual supplied with the camcorder and I studied it thoroughly - not least because of my lack of knowledge - then tried out the huge range of features and effects available.
During my tests the battery rarely lasted over an hour and if you are out for a day this is probably not enough however both the outlets I quote further down supply an extra battery in their price.
I have not mentioned the controls but I found everything - after the study of the manual - without problem. The 5x3.5cm display rotates 180 degrees and rather than you seeing an upside down display when fully rotated it rotates itself after around 170 degrees of movement, a clever touch and new to me anyway. Listening to sound recorded on the unit was somewhat disappointing but a lot better when heard on a PC or TV, perhaps a headphone socket to cut out the internal speaker would be an improvement. I found the LED light on the front of the unit helpful when taking footage - either still or movie - in reduced light, not as good as a flash on a still camera but a halfway house and a great deal better than nothing.
So much more I could say but this article is already too long. My suggestion is find someone who has this still very new unit in stock and then have a try, the look and feel, balance, and ease of control are vital. As with all the camcorders I have used it assumes you are right handed - something I am not - but as your right hand does all the work you need to be confident. Flick through the manual to see if it does that special something you require and then even check the JVC website - link below - then look for a name you know and pay by credit card if you use one of the cheaper online outlets, a couple of choice are below as found by using a search engine.
Digitaldirect.com have it for an amazing £285.96 inc VAT and even a free extra battery plus £9.99 post and packing that brings it to exactly the same price as SoundandVisiononline.com at £295.95 that includes the free battery and p&p. Finding the full price is always difficult but close to £450 seems likely.
Link http://www.jvc.co.uk/product.php?id=GR-D290EK&catid=11&lid