Edirol R-09HR from Roland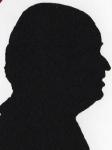 Review controls
This is an excellent voice and music recorder. Not only does it record in rather good stereo in MP3 but it can also record in WAV at 44.1 in 16bit (CD quality) but even up to 96 in 24bit.
The R-09HR voice recorder from Edirol is 11x6x2.5cm and weights around 170grams with the supplied 2x'AA' batteries inserted. I found these tended to last around eight hours. Also supplied is a 512MB SD card this would have capacity to record around 45 minutes in CD quality WAV.
The unit is black and coated with a rubber substance that gives it some protection. The face has five well labelled bar buttons and the ubiquitous five position joystick all these are below a rather good seven line white on black LED display in a 3.8x2cm window. One of my very few complaints is that the display dims after a few seconds, this is no problem in poor lighting but the display does become difficult to read in strong sunlight or intense light. I know this saves battery but there should be a setting to allow the light to be kept bright if required. Some musicians do work during the day.
I tested the unit with permission using several local bands I know. On my first recording in a dimly lit club everything was fine I soon found the correct level around 69 (maximum 80) this is easily adjusted from two buttons on the left side the same place that you will find external microphone and line in sockets. This group was made up of Guitar, Bass and Piano so no real peaks and trough's. During a later recording with a similar lineup I started at the 69 level and then after a few numbers turned the microphone gain slider to high and the same level was achieved with a setting of 27, so approx 3:1 gain. I did various other tests with different line-ups that included greater range peaks/troughs.
The recordings can be sampled through the built in speaker in the back, however the output level even with the volume buttons found on the right side fully up was low, far better with a pair of earbuds the socket for these is on top of the unit between the built in stereo microphones. Also on the right side are DC input (fine for when power is available) and the on/off button that needs to be held in for a couple of seconds to turn it either on or off.
It is also supplied with a small clip on stand to allow the unit to be lifted clear of the table. There is also a remote control for those really sensitive types meaning you never need to touch a button when in use.
There are five sliders on the rear of the unit all well marked as to their use these are also covered in the excellent 124 page manual. There is also 12 page booklet that covers most things in outline.
Some audio editing software is provided around 170MB on XP to install. However I did not use this in any of my tests. I normally use a mini disc recorder and while I am happy with what it produces the main problem is the real time transfer period. As an example in one of my tests I captured 78 minutes of 44.1kHz audio on a 1GB SD card (it will support up 8GB cards) this can then be transferred by USB lead or the card removed and placed in a card reader or some recent notebooks have a built in SD card slot. Transfer time a minute or so. Transfer time from a mini disc around two hours as you have to find the recording on the disc etc etc, so if you then burn a CD total time using the Edirol around 10 minutes with a mini disc unit around two hours ten minutes. In both cases no editing or adjustments of the output. I sent a CD to the first group and they were so amazed with the quality that they are using a couple of the tracks to send around to get more gigs, remember that was unedited live output.
This is a great recording device a 1GB card can record more than 16 hours of output at 128mbps MP3 and that could be a whole day's conference and more.
It is however mainly a musicians tool and I know of a least three that have been - or will be - sold as a result of my tests during my review period. A feature that one musician loved was the ability to playback at say 70% of speed ideal for those who like to be critical of themselves.
The Edirol RO9-HR is available for £240.99 from Amazon :
http://www.amazon.co.uk/gp/product/B0015WNJ4G?ie=UTF8&tag=gadge0a-21&linkCode=as2&camp=1634&creative=6738&creativeASIN=B0015WNJ4G
Amazon have the Edirol RO9-HR available for $359 including shipping :
http://www.amazon.com/gp/product/B0016MLUKU
Amazon have the Edirol RO9-HR available for €310,99 including shipping :
http://www.amazon.fr/gp/product/B0015WNJ4G
Alternatively it is available direct from Edirol in the UK for £259.01.