Palm Zire 21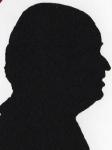 A handheld unit for considerably less than the psychological £100 price barrier puts this unit almost into the impulse buy sector. Is it a true handheld or simply a toy?
Even though this is a unit available for around £75 it is certainly a full featured Palm device, yes it is mono, and yes the resolution is lower than the two Tungsten models I have recently looked at. If you want a device to store textural information this could well be the answer at not a lot of money.
I would certainly swap with my old 5x in a moment but for one thing the Zire 21 has no backlight, while I do not use it a lot on my 5x sometimes it is vital, perhaps I should carry a torch.
Like all current PDA's the connection to the PC is via USB and therefore data transfer is a lot quicker than with the old serial connection as used by my 5x. A large database I have takes six minutes to synchronise via serial and less than a minute on USB certainly a big plus for the Zire 21.
The unit itself is plastic and weights only around 100 grams. However it still feels solid. The screen is protected by a sort of rubberised flap that covers the front and slides into a slot at the top of the back of the unit. Both the USB cable and the battery charger sockets are at the top but you can either remove the flap or push it aside to make the connections.
Overall dimensions are 11x7.5x1.5cm with the screen display area being 5x5cm and the 'Graffiti' area below being 1.8x5cm. The on/off button is to the left of the four other buttons that form a quite stylish rectangle.
In good light the unit works well but in poor or very subdued lighting it is not great. You can still beam info via infra red to other Palm users. The first 'cheap' Zire was exactly that, this is a quite useable tool and indeed during my tests it has replaced my 5x without any hassles except in poor light conditions. The 8MB (7.2MB useable) memory makes it a real device the 2MB that the first 'cheap' Zire had was inadequate.
Having recently had colour and high definition screens with the Tungsten C and E getting used to low definition and mono took a while. I do not often use my 5x backlight but is useful occasionally.
If you only use a PDA to store textual info such as names and addresses or need to access other data such as lists then a mono device could well be what you need and of course the price is a lot less than higher specification colour items. If you always use the unit in good or reasonable light then this could be the answer. My own 5x cost - when new - 3 times what the Zire 21 costs, synchronisation was by serial and a lot slower than USB. Lastly battery life is stated as two weeks of normal use and if you synchronise regularly then you will probably never run out. The price of the Zire 21 at www.dabs.com is £74
Link : http://www-5.palmone.com/uk/en/products/zire21/inthebox.html