A Very Close Shave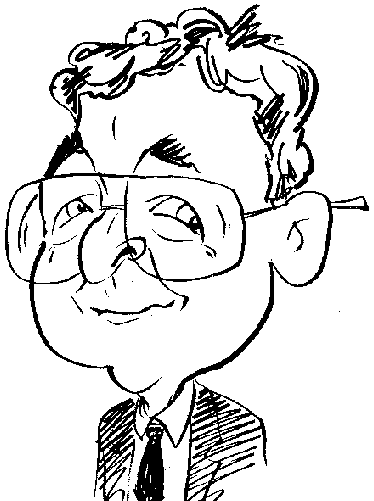 By coincidence I started looking at this next game on the same day that I paid one of my irregular visits to the local barbers. With such a clue you should have little difficulty in working out that the game is about that demon barber of Fleet Street, Sweeney Todd.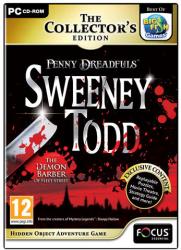 click image to enlarge
To give the game its full title, this is Penny Dreadful™ Sweeney Todd. Developed by PlayPond and originally published by Big Fish Games, this game if now available from Focus Multimedia in Collector's Edition Format.
The main game, which is divided into six chapters, needs to be completed before you gain access to most of the extra content making up this Collector's Edition. The one exception is the Strategy Guide which can be called upon to provide information as to how best to proceed although it sometimes prefers to give hints rather than a solution when dealing with the various puzzles that can be found in this game.
You have a choice of playing in Casual or Challenge Mode. With the former you get a quicker recharge of the Hint feature plus sparkles to highlight interactive areas while the latter penalises you for any indiscriminate clicking when searching for items. Both modes provide a range of cursors to indicate when different actions, such as pick up, move, examine or use a tool, are possible.
You are cast in the role of the assistant to Inspector Fowler who provides asides and comments throughout the game. Inspector Fowler has been assigned the task of trying to find out what has happened to a sailor named Mark who has disappeared while on his way to meet his fiancée. As this is a police investigation, you will need to find vital pieces of evidence so that a case can be built up in order to solve Mark's disappearance.
Each chapter of the game will involve a different set of evidence and this will be displayed at the bottom of the screen. Once all the pieces of evidence have been discovered you will need to rearrange pieces of an image that provide a clue to the mystery. A new list of evidence will then be supplied as you move on to the next chapter.
Also positioned at the bottom of the screen is an inventory holding the items that you pick up from different locations or are rewarded with for completing Hidden Object scenes plus three icons giving access to various features. The three icons are used to access the main menu, check out the strategy guide and call up the map feature. This latter item is extremely useful as, not only does it show the different locations such as Fleet Street, Piccadilly Street and Junk Street, but also allows you to quickly move from one location to another. You just need to click on your chosen destination and you will be immediately transported there.
While moving about between different locations, you will come across Hidden Object sessions with some scenes being used more than once. In each case you will need to find 12 random items that are listed beneath the actual scene. Some effort has been made to ensure that the objects displayed in the various scenes are relevant to the period and location. Rather than use the Help feature to locate hard to find items, you need to click on the item's entry in the list for its location to be ring-fenced by four red arrows. At the successful conclusion of each Hidden Object session, you will be rewarded with an item but, surprisingly, this will not be one of the items you have just located.
There are two main types of puzzles in this game. While one type of puzzle will provide the means to access a location, the other type brings each of the game's chapters to a conclusion. Various forms of puzzles are used to unlock doors or other obstructions and these include re-arranging tiles and positioning coins according to geometrical shapes. With the second type of puzzles you are set the challenge to create a scene from torn pieces of paper. You will be graded on your performance at the conclusion of each chapter.
Linking the chapters together are musical interludes which fill in the gaps in the story line. There is an option to skip each of these interludes if you are in a hurry to get back to the game playing aspect.
Once you have successfully apprehended Sweeney Todd, his actual capture involves a mini-game, you gain access to various extra features. You can replay any of the Hidden Object scenes, puzzles and the linking scenes. You also have access to the game's music.
Penny Dreadful™ Sweeney Todd is a well thought out game and gets you travelling around 18th Century London solving puzzles and finding objects in search of the solution for this mystery. Priced at £10.20, the game requires a 1.0GHz processor, 1GB of RAM, 159MB of hard disk space and support for DirectX 9.0 running Windows XP and later.
http://www.focusmm.co.uk/shop/Penny-Dreadfuls-Sweeney-Todd-Collector-s-Edition-pr-1818.html