Zoomshot Photography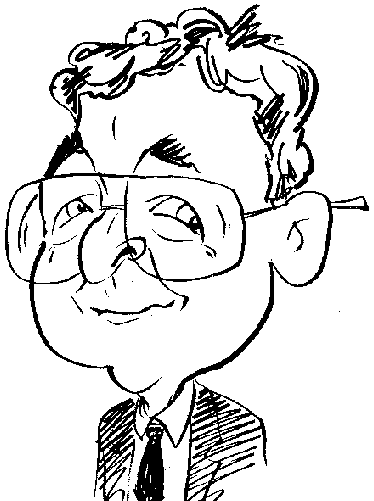 Old and new technology is brought together in a product developed by Digital Blue.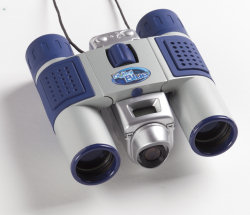 'With its Zoomshot product, Digital Blue has combined the functionality of a pair of binoculars with a digital camera, Right from the start it should be made clear that, despite the claim on the box that this product is for those aged from 7 to adult, the kit is really only suitable for the lower age group, The binoculars are so small, with a distance of 75mm between the left and right view-finders, that I was reduced to using the kit in telescope mode - using just one eyepiece.
While on the subject of misleading information displayed on the package, although it claims you need four AAA batteries (not supplied) in reality you only need two AAA batteries (still not supplied). Checking the supplied Quick Start Guide added further confusion as this changed the age range to those aged 8 to Adult (minor I admit but still a contradiction) and confirmed my discovery that only two AAA batteries were required. I would also suggest that a spell checker should have been used on this document. I can only presume that Digital Blue had a supply of old boxes that they decided to use.
It quickly became clear [no pun intended) that any subject matter had to be at least I0 metres away from the binoculars before they could be focused correctly. Focusing is carried out by rotating left or right a blue rubber wheel situated on top of the binoculars. Blue rubber is also used for the grips and eyepieces that form part of the binoculars.
The digital camera sits between the two telescopic view-finders. This camera has two control buttons and a rather small LCD screen. The button on the left deals with power and switching between the various modes supported by the camera while the right button is for capturing content which could be an individual image; three snapshots in rapid succession; or a brief video clip. Other features available include a self-timer and capturing content in 640 x 480 or 320 x 240 resolution, As mentioned earlier, the LCD screen is so small that I had great difficulty in distinguishing between the icons used to indicate the current mode and settings. This was especially important as the default setting is for 60Hz when this country uses the 50Hz setting.
Depending upon the type of images captured, the camera's 64MB of internal memory should be able to store up to 240 images. Captured content can be downloaded to a computer using the proprietary USB lead included in the box and the supplied Digital Blue software. Accessed from a console-type interface, this software automatically transfers any content to the computer and allows it to be sorted by name, date or type. Content can be spliced together with a small selection of transitional effects. Tools are available to add text; apply filters; paint lines; and erase sections. A range of clip art images are supplied and these have been categorised as sci-fi, people, vehicles, animals and pyrotechnics. Some of the supplied clip art has animation qualities. Audio can be added either recorded by the child or using the supplied sound effects. Presentations can be saved and images sent to the printer.
Generally the captured content was reasonable, within the limitations of VGA, although on occasions the focusing was not as sharp as when viewed through the binoculars. The Digital Blue software will run on any version of Windows from 98 onwards. You will need a 400MHz processor with 64MB of RAM and 300MB of available disk space.
Pricing for the UK has been set at £79.99 which compares very unfavourably with the dollar price of $49.99.