Asus Seashell EeePC 1005HA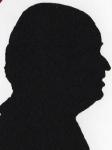 Review controls
Another in an ever increasing range of Netbooks from Asus, this one (sorry not shaped like a seashell or made from shell although they do make a different unit from Bamboo) promises 8.5hours of battery life between charges.
The latest EeePC from Asus, the 1005HA measures 26x18x3.5cm the latter is maximum at the rear feet it is 1cm less at the front feet. It weights 1290grams. Mine was black but I see they also do white.
This was not sent directly to me from Asus and so some of the settings may have been unfavourably tweaked by the previous reviewer. In heavy use including attached USB devices I got four hours. In lighter use without external devices draining power it was just over six hours. Good but not close to the claimed 8.5hours.
It has an 85key keyboard with the alpha and numeric keys being full sized. There is a trackpad mounted in front of the keyboard 9cm from the left and 11cm from the right it is 6.5cm across and 4.5cm deep from the single rocker style keypress to the back. Unlike most trackpads his is covered with tiny dots making the feel somewhat strange on the fingertip and especially ladies may prefer to use a mouse as it may feel rough on smooth fingers.
The viewable screen is 22x13cm giving the notional 10.1inch size. It displays at 1024x600 but can power an external monitor/panel up to 1920x1080. Startup is 45 seconds while shutdown is 12seconds.
Going round the available connections, the left side has the A/C input, VGA output, USB port and Kensington lock connector. The front is clear apart from five pin hole LED's. The right side has an SD card slot, external headphone and microphone sockets, two further USB sockets and an Ethernet port. The back is clear as the screen surround folds over it by up to 2cm.
There is of course a web cam in the top of the screen surround as is a rather good internal microphone. Both can be utilized on video calls with the installed copy of Skype.
The unit has Wireless stated to be 11n and I find this a little confusing as most will know 11n is still only a draft format; however I found it worked perfectly well on both Ethernet and Wireless connections. It also has Bluetooth.
Like almost all Netbooks it comes with the 1.6GHz Intel Atom processor and it has 1GB of RAM. When on batteries and in light use the processor will run at 799MHz to help the battery life. The available hard disc is 144GB split evenly at 72GB each between 'C' and 'D'.
I am not entirely sure as to what software is provided as I mentioned earlier it was not a clean installation when it arrived with me. Windows XP Home, Microsoft Works and a trial of Norton Internet Security as well as some Asus utilities I am fairly sure of.
With the exception of the dotted trackpad I was very happy with the Asus Seashell. I do not get that near the claimed battery life but nor did I endanger my eyesight I kept the power on 'Maximum Battery' and was delighted with the screen brightness and contrast. I suspect this was modified in some way by the previous reviewer but to get four hours of hard use with external devices drawing power is as far as I am concerned good.
Doing my Internet searches found the Asus Seashell at a best price of £299.98 including free delivery from the first link below.
http://www.amazon.co.uk/gp/product/B002DR4KAE?ie=UTF8&tag=gadge0a-21&linkCode=as2&camp=1634
Doing my Internet searches found the Asus Seashell at a best price of $315.82 including free delivery from the first link below.
http://www.amazon.com/gp/product/B002DYIXNM?ie=UTF8&tag=gadge0a5-20&linkCode=as2&camp=1789
Doing my Internet searches found the Asus Seashell at a best price of €280.45 including free delivery from the first link below.
http://www.amazon.fr/gp/product/B002DY5BXM?ie=UTF8&tag=gadge04-21&linkCode=as2&camp=1642