Canon Ixus 120is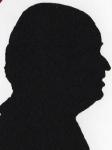 Review controls
Another in the range from Canon of their superb Ixus Digital Cameras. If anything I think this one is even smaller, but, this does not mean the image quality suffers in any way. This unit is an amazing 12.1MP and gives superb images.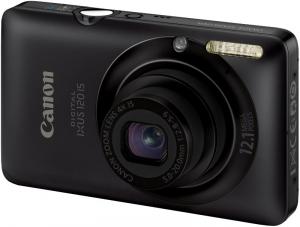 click image to enlarge
The Canon IXUS 120IS measures 8.5x5.5x1.5cm but it still manages a TFT of 5.5x4cm. It weights 135grams. My unit was two tone gun metal grey.
The face has only the lens and the flash, the later cuts into the side of the lens surround but it is never closer than 3cm from the lens when in use. The optical zoom is 4x and it can take images up to 12.1MP. The right side has an almost invisible wrist strap anchor point. The left side has nothing. The base has screw for a tripod and the solid battery lives behind a door with any SD card you might use. The top has a tiny on/off button to the left of the shutter release and the wide angle / telephoto control surrounds this.
So as I am about to describe the back those following my description will say where are the USB and HDMI sockets, they are behind a door in the top corner of the back and unless you look closely they are totally invisible. The rest of the back is dominated by the 5.5x4cm TFT and to the right of this the aforementioned door at the top and below this three well marked buttons the ubiquitous five position joystick and a very small three position slider for Auto, Program and Video.
Image size vary from L 12MP 4000x3000, M1 8MP 3262x2448, M2 5MP 2592x1944, M3 2MP 1600x1200 and S .3MP 640x480 there is also a wide mode 4000x2248. In each of these resolutions there are two compression modes. A 12MP image with fine compression will take around 2.6MB according to content whereas a 5MP image also with find compression will take something like 1.2MB of space on your SD card.
In movie mode there are three image sizes 1280x720, 640x480 and 320x240 all capture at 30FPS. A one minute clip in the 1280x720 mode will take at least 150MB of space. Should you purchase a mini HDMI to HDMI cable you can then play your content direct on your TV without it ever having to leave the Ixus 120is camera.
In a lot of small digital cameras the flash dies quickly beyond three metres - if they get that far. My hall is around twice that and in the dark the door at the end was well lit by an image. As part of my tests I take images at a regular jazz gig and the far corner (the keyboard player) is often someone peering out of the gloom with this unit he was perfectly well lit in fact so well lit that I also took images towards the bar that is around eight metres away and even this everything was sharp but trying to be fair this area is well lit anyway, but for a tiny 1.5x.5cm flash this is excellent.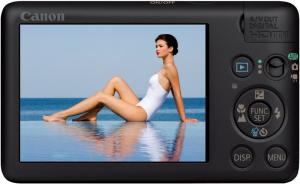 click image to enlarge
It of course has face detection, red eye removal etc, these features seem to exist in some form in all digital cameras. One feature less common is Canon's blur-beating Motion Detection Technology and Servo AF/AE for accurate focus and exposure on a moving subject. Activated in Smart Auto mode, Motion Detection Technology ascertains movement of both camera and subject. The optimum ISO is then automatically set for any situation.
The mini HDMI connector allows your high definition movies to be shown on your TV, these are captured on your SD card and as stated above use around 150MB a minute of space, view them on your TV with good quality sound.
The Canon DIGIC 4 processor enables the HDMI images to be captured quickly and efficiently. With still images it enables faster response time all round.
The novice user should aim to move from Auto to Smart Auto mode and start to see exactly what this small unit can do.
Doing my Internet searches found the Canon Ixus 120is at a best price of £231.42 from the first link below.
http://www.amazon.co.uk/gp/product/B002LSI1KK?ie=UTF8&tag=gadge0a-21&linkCode=as2&camp=1634
I found the Canon Ixus 120is available from Amazon for $254 including free delivery:
http://www.amazon.com/gp/product/B002LITT6U?ie=UTF8&tag=gadge0a5-20&linkCode=as2&camp=1789
I found the Canon Ixus 120is available from Amazon for €251,10 including free delivery:
http://www.amazon.fr/gp/product/B002LISH0E?ie=UTF8&tag=gadge04-21&linkCode=as2&camp=1642
www.canon.co.uk/For_Home/Product_Finder/Cameras/Digital_Camera/IXUS/Digital_IXUS_120_IS/index.asp