Improving Computer Performance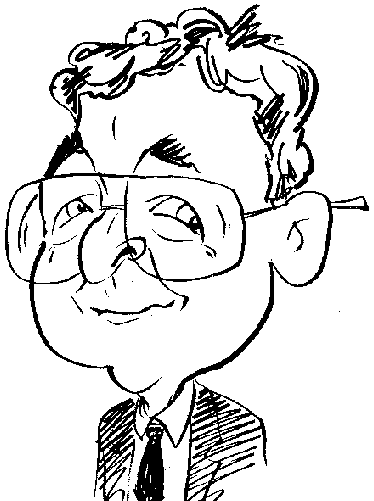 Review controls
Keeping your computer running at its optimum capacity can be time consuming and often frustrating unless, of course, you hand the task over to experts.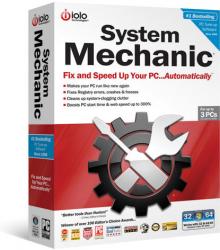 click image to enlarge
Iolo technologies is a long established company operating in the field of utility and performance enhancing software for the PC market. Identified by the American Business Awards as the fastest-growing US Company in both 2009 and 2010, iolo technologies has just released the latest version of its flagship product. This is System Mechanic 10 which offers to take over the performance management aspect of your computer system.
Available as a retail package or for downloading from the Internet with a 30-day free trial, System Mechanic 10 places its icon on your desktop along with a gadget showing the current status of your computer with regards to health and security specifically and an overall status. When you first run the main program, it will offer to check for any new updates. It is always wise to accept such an offer in order to ensure your system is protected from new threats.
While some other packages come with a three-user licence, System Mechanic introduces, what is referred to as, Whole Home Licensing. What this means is that iolo allows their software to be installed on all the computers in a single family household through its basic licence. I wonder how long it will take for other companies to follow suit.
System Mechanic 10 will automatically scan your system for any problems or issues and will grade your computer according to what it finds. On the test machine, which had started life running Vista and was now a Windows 7 Ultimate system that is regularly up-to-date with patches, 12 security vulnerabilities were identified along with 544 Registry problems and over 5GB of system clutter. Other issues listed were an Internet connection not optimised, a low memory level at 49% and a Registry that had not been backed up. On the positive side, System Mechanic recognised that the system was protected by Sophos anti-virus software – some other utility packages ignore third party offerings and only recognised their own software. Allowing the software to deal with these issues did require a system restart – a process that System Mechanic was always keen to insist on after certain tasks.
As well as the standard scan, System Mechanic can also be set to run a deep scan. This is far more time consuming, as you might reasonably expect, and does turn up more issues. Following on almost immediately after the regular scan and a system restart, a further 941 Registry issues were noted and over 500MB of clutter was identified. It was time for another system restart.
One of the major problems that can interfere with the smooth running of a computer is the build up of CRUDD (Commonly Redundant or Unnecessary Decelerators and Destablisers). To help alleviate this problem, System Mechanic 10 offers a CRUDD Remover tool. This piece of software will check the system for applications that duplicate or overlap in functionality. Depending upon the content of the host system, System Mechanic 10 will categorise the various discovered software applications. In the case of the test system, it offered categories that included utility suites, media players and photo managers. Options are available to remove unwanted items and set the preferred program in each category.
Offering to provide faster program startup and responsiveness, iolo has developed its patent-pending Program Accelerator™ technology. This data storage technology works by re-aligning programs and their dependent files on the hard disk so that they are in a contiguous block. As you can image this process is not quick especially when first run. Iolo tells me that their system is superior (well they would wouldn't they) to that used by my current defrag software (Diskeeper) but I am yet to be convinced although it does look much prettier in operation.
System Mechanic 10 comes with a range of other tools which can be accessed individually or as a specific set of tools that can deal with issues such as repair, cleaning, Registry, security and acceleration. If you prefer you can select from the individual tools to tackle tasks that include defrag memory, remove junk files, repair broken shortcuts and measure download speed.
While checking through these tools, an interesting anomaly was revealed. Running the broken shortcut tool came up with five candidates which the software was able to remove without difficulty. However the overall scan process revealed another broken shortcut that related to an application that it had removed earlier. Unfortunately System Mechanic was unable to remove this shortcut.
System Mechanic can be set to monitor various tasks and automatically give assistance when required. These options include clear out clutter, check and repair the Registry, defrag the hard disk and download the latest Tune-Up Definitions from iolo which are available on a weekly basis.
While System Mechanic does have some interesting tools and features, it has failed to displace my current favourite utility suite that performs similar tasks. However if you have several computers that would benefit from performance management and enhancement then System Mechanic 10 is well worth considering especially with its Whole Home Licensing. The software requires a 400MHz or faster processor, 256MB of RAM, 25MB of hard disk space running Windows XP and later. As review this product is priced at £49.95 although you should be able to find it cheaper by shopping around.
http://www.iolo.com/system-mechanic/standard/?utm_content=homebanner