Parallels 3.5 for Windows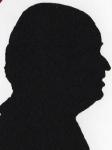 The latest version of this 'gadget' for Windows is now available. I sometimes get into trouble for calling an item a gadget but when people say our product is not a gadget I say fine, please define 'gadget' and while they are thinking I add, a tool to make a task easier? Very few people disagree with my definition and this certainly makes some Windows tasks easier. They also do a MAC version but as I do not have a MAC I can only tell you about the Windows items.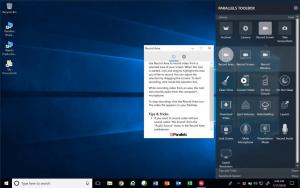 click image to enlarge
Some of the things that Parallels 3.5 for Windows does can be already done in Windows but they take more than a single action to be completed so Parallels is often quicker or easier to complete.
Archive, select the files and archive it's as easy as that and of course Unarchive is just as easy.
Block Camera, a lot of people are worried about being spied on and it's a neater solution than sticking something over the camera.
Break Time, this is something we all should use, in a larger organisation it is sometimes regimented others not, if you work from home this tool encourages you to look away from the screen and even get off your seat.
Capture Area, Capture Screen or Capture Window are something most need to do and shortcuts like Alt & PrtSc often work but there are other situations like the capture of an on screen messages that are natively harder and often the only method is to physically to pick up a phone or camera to capture the moment, for those who are not experts knowing how to capture and save are beyond their knowledge.
Clean Drive, not something most do often but a nice easy to use feature in Parallels.
Convert Videos, this is perhaps one of the biggest reasons to give Parallels a try – yes there is a free trial version – the ability to convert the size and or type of video as a lot of packages review certain formats of video to function.
Do Not Disturb, this stops all other applications from giving you alerts while in force, sadly it does not stop the phone or doorbell from ringing.
Do Not Sleep, there will be occasions where the normal sleep time needs to be over ridden as some auto features will not work when sleep occurs so adjusting with one click for those times can easily be implemented.
Download Audio and Download Video, both these tools allow up to thirty items to be downloaded as a single action. It automatically detects duplicates.
Eject Volumes, this feature is something that most do with no warning like removing a USB stick from a drive 99% of the time there is no comeback but on the odd occasion there are problems and few remember to use the 'safe to remove hardware' option.
Energy Saver, some notebooks have this built in a lot do not and searching for a power socket when out and about is something that is not easy to find.
Find Duplicates, certainly something that Windows cannot do easily – if at all – and this does seem to work.
Hide Desktop, something that can be useful if you tend to do presentations at the very least other open Apps are a distraction.
Launch, the ability to open several Apps and files simultaneously from a single press.
Lock Screen, a tool that allows an immediate lock so those times when you want to move away but leave the PC running such as during a download.
Mute Microphone, this prevents possible listening from other Apps.
Presentation Mode, for those times when any distraction is one to many.
Record Area, this is something that I have no idea how to do within windows it just records one part of the screen.
Other record options are Audio, Screen and Window.
Resize image, something possible in lots of external packages but not that I am aware natively in Windows.
Sleep Timer, enabling countdown from a specific time.
Switch Resolution, available in Windows but sometimes not with the desired result.
Finally take Photo or Video, the former something that again can be done but manipulation often requires an external package.
The Parallels link below lets you download a seven day trial to see if it does what you want. If it does then you can buy it for £15.99.
https://www.parallels.com/products/toolbox/#toolbox-in-action