Nero Backitup 2014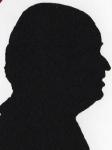 Review controls
Yes I am aware Backing Up is boring but if it is fully automated and at times you are not doing anything with your PC then it can be just another task that takes place. Then of course when the worst does happen you are prepared.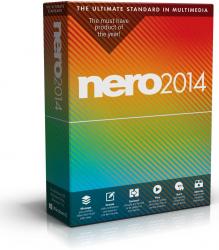 click image to enlarge
I first downloaded this and tried it on a Windows 8 machine, ad is a small 50MB ZIP file and there is no longer any support for Windows XP why not try it here for a slow machine with not a lot of memory but having files you still might want.
Once downloaded the file decompresses and takes around 300MB of hard disc space. I decided that I would not allow any Internet access (it wants to check for updated files etc) so just gave it a blanket job to back up the 'C' drive.
This turns out to have 18245 files in 1365 folders and uses 28.57GB.
The front screen allows you to set single files or multiple files, single folders or multiple folders, a single drive (as I choose) or multiple drives. The place to back up can be a local folder or drive, an optical drive, a Network drive or a Cloud drive; this last option will of course require Internet access. It states that the first option is the least secure up to the most secure last option.
Once you click the big green button in the centre of the Window it starts preparing files and here I think more visual assistance could be shown as all you see is a large arrow going round in a circle with the word preparing and nothing else, however if you right click the icon in the tray you and highlight the option to see 'Display Running Jobs' you get a percentage figure which increases to give reassurance something is happening and this is very important for a first backup.
Back to the main screen it shows to the left of the green arrow, The Source, The Target and How the Backup is Started IE Daily, Weekly or Manually. To the right three options with a > File Backup Jobs, Restore or Mobile Backup. The other items on this screen are at the top Log On, Tools or Help.
This was a job chosen to test the software, it was a slow machine with an old operating system and only around 7GB or Free space all choices to make things difficult so over an hour elapsed before the backup stated to write files to the external drive.
Once it starts it shows the number of files backed up and to backup with an estimation of time remaining which I found increased as the backup progressed but it got there eventually.
I more normal backup was one of 8176 files on a Windows 7 system that took around 35 minutes from start to finish. Of course any subsequent backup of the same set will take only minutes.
Another was on a recent Windows 8 system with the most memory and the least file 654, only 180 folders and just over 300MB, this was less than 3 minutes from start to finish.
While all these tests were on the 'C' drive it does not backup system files, just your personal files.
Restoring is simple as your folder structure is the same in the backup as on your PC, assuming it is only a few files the restore is very quick. If of course it's a total restore then this takes a while but you still have your files.
The Nero Backitup 2014 is available for £39.99 from the link below. This is of course the boxed version that I never saw but I am assured it is the same software.
http://www.amazon.co.uk/gp/product/B00F09B9DS?ie=UTF8&tag=gadge0a-21&linkCode=as2&camp=1634