Samsung Chromebook Series 3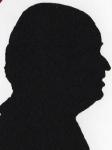 Review controls
While I saw a prototype unit a couple of years ago at Google, earlier versions of Chromebooks have passed me by. Rather different to a PC notebook and also different from a Google Tablet a Chromebook is a category of its own.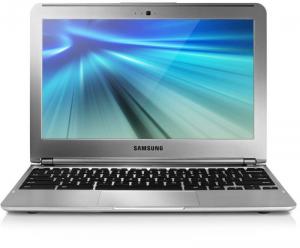 click image to enlarge
When I first saw one the things you noticed were that the keyboard had no function keys, this is still true. No local storage was possible and so therefore if you had no Internet connection you had a unit that could do nothing, this is no longer true.
Not surprisingly it is chrome in colour and of course this has a huge advantage over a normal black screen surround in that your fingermarks do not show.
The Samsung Chromebook, series 3 measures 29x20.5x1.5cm and weights 1090grams. The viewable screen is 26.5x14.5cm giving the notional diagonal imperial measurement of 11.6inches.
You will need a Google or Gmail account as normally all your files will be stored in the Cloud, this can advantages as you can access them from anywhere and not only from your Chromebook.
Open the lid and Auto start happens in seven seconds, shutdown takes three seconds.
It has a 75 key keyboard that has a line of small keys above alpha keys but instead of them displaying function and other items on the shift or function as with a PC notebook these show only the extra function.
There is a one centimetre strip behind the keyboard and a seven centimetre strip in front of it, the 10x5.5cm trackpad is mounted centrally in this strip.
The external connections are on the left side a 3.5mm headset and an SD card port. The front and right side are clear. The screen goes to around 30 degrees beyond vertical and there are two USB ports (one USB 2 and one USB 3) and an HDMI port on the back. Some models also have a 3G SIM socket which means even if you are out of range of a Wi-Fi connection you can still connect to the Internet via mobile.
There are two things this unit does not have is a VGA out so while it connects fine to an external monitor via HDMI and it is instantly recognised when I tried it. The second is no Ethernet port so you will need to have Wi-Fi or if use mobile if your unit has a SIM socket.
There is a rather nice Getting Started file on the unit that will do exactly what it says and more. It is extremely comprehensive and has fourteen sections first Basics, then Web Apps, the Touchpad, Saving Files, Working Offline, Free Offers which include 100GB of Free Cloud Storage Space, Creating Documents, Chatting and Phone Calls, Editing Photos, Printing, Backgrounds, Mastering the Keyboard, Sync across devices and Staying safe online.
As most think of this as an online only product – which it started out as – I will mention the things you can do while offline. Read and Write Gmail emails, Write notes or make lists using the Scratchpad, Google Docs to write and edit documents using external storage such as a memory stick, Play movies from storage, Edit Photos from Storage and use your Calendar to view events. There are more offline Apps in the Chrome Web Store.
A few facts about it, it runs on a 1.7GHz processor, 2GB of DIMM memory, 16GB of Flash Memory, built in speakers, Web Cam and battery life at over six hours in my tests, stated as 'up to seven hours'.
Unless you require Windows programs then this certainly worth considering as it is fast in running and booting. I would never have considered it without offline storage other than the cloud but with all this now offers it is certainly worth consideration.
The Samsung Series 3 Chromebook is available from the link below for £229 with free delivery.
http://www.amazon.co.uk/gp/product/B009RF0AQ8?ie=UTF8&tag=gadge0a-21&linkCode=as2&camp=1634