Packard Bell Netbook Dot SE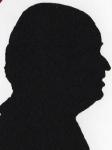 Review controls
This is a small neat Netbook with the faster Intel 1.66GHz processor and Windows Starter edition. Ideal for travelling as with the larger battery you could get a days use. While colour is not important to me this cream and grey offering is nice.
Buy Now!
Packard Bell
Dot SE Netbook
Only £179 from Dixons
including free delivery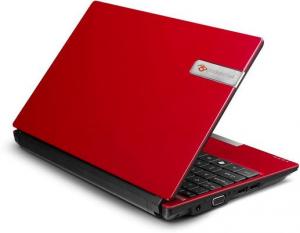 click image to enlarge
The Packard Bell Dot SE Netbook is 25.5x18.5x2cm and it weights just 1125grams in the provided slipcase, as stated mine was cream with silver grey surround to the keyboard, the keyboard itself was cream with black lettering, this means no visible fingermarks, the viewable screen is 22.5x12.5cm giving the diagonal 10.1inch imperial measurement.
Netbooks of course have some limitations but not having an optical drive is not so important nowadays as USB sticks are available quite cheaply and can easily hold as much –or more - as a DVD. There is of course nothing to stop you connecting a USB DVD drive if required. The other main drawback is lack of internal memory here its 1GB.
However just because its small it has advantages, the weight is just over 1Kilo in weight and easy to fit into a bag. I found its wireless connection was good and perhaps the biggest advantage of all it is quite reasonably priced.
So what do you get, the left side has the DC connector, VGA output and two USB2 ports. The front edge just has a line of four pinhole LED's while the right side has audio connectors for external earbuds and microphone (the internal speakers are adequate as is the internal microphone for such things as Skype) a further USB2 port a Kensington lock port (important as its small enough for a poachers pocket) and an Ethernet port.
The rear is clear as the screen goes near flat at around 165 degrees. I was sent it with the standard battery but in use with Wireless and Internet I got 270 minutes and this was with good screen brightness and screen never off.
The keyboard is 84keys, the alpha and numeric keys are full size at 1.5cm square there is however – for those less accurate typists – a smaller gap between keys of just 2mm. There is a 10cm gap behind the keyboard that has the 'on' button, 5mm each side of the keyboard and 55mm in front of the keyboard with the trackpad 78mm wide being 75mm from the left and 100mm from the right. There is a single rocker bar in front of the trackpad for mouse buttons.
Apart from Windows Starter Edition you also get the normal Norton trial, some Packard Bell Games and a full copy Adobe Photoshop Elements. Also the now standard Microsoft Office Starter Edition (Word and Excel with adverts). As with all units there are also a range of utilities and applets designed to help the first time user.
Packard Bell are no different but they go further, the days of a printed manual are – sad to say – long gone but there is a nice PDF version easily accessible from the Desktop so any normal questions should be answered.
I think 4½ hours constant use with Internet via Wireless use and good screen brightness is quite acceptable. Recharge when off took 150 minutes.
In comparison to a notebook it does take longer to open an application, but of course they would have 3 or 4GB of memory.
The Windows Experience score is 2.4 made up of 2.4 Processor, 4.5 Memory, 2.9 Graphics, 3.0 Gaming Graphics and 5.7 Hard Disc.
The unit I had came with a 110GB hard disc, startup took 50 second with shutdown taking 20 seconds.
Doing my Internet searches found Packard Bell Netbook Dot SE at a best price of £179 from the link below.
http://www.dixons.co.uk/gbuk/packard-bell-dot-se-110uk-08753824-pdt.html