Samsung Netbook NS310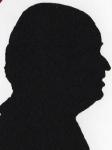 Review controls
Netbooks continue to be a useful solution; however this one nearly did not get reviewed. It was slow to boot almost as slow to shut down and as for opening any applications, luckily I am known for my determination so read on.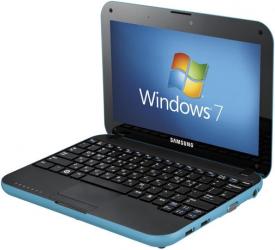 click image to enlarge
As always these come in preconfigured to a point, in theory all you need to do is enter your passcode for your wireless router activate the Norton trial and off you go. One thing I do first is to switch off and then time the boot. At this point I knew things were not right. The boot took 90seconds and shutdown from desktop took 45seconds.
During the next three days I did just short of 100 updates as soon as I thought I had done them all more arrived. The final one took well over an hour to install that was Service Pack 1 and since then all has been as it should be. Boot up is less than 45 seconds and shut down between 10 and 20 seconds far more like what it should be.
When Netbooks first arrived they were 1.6GHz processors (this is 1.5GHz) they had 1GHz so does this, they possibly ran Vista this runs Windows 7 Starter which I think all will agree is a far better system than Vista was.
While it is not by any means powerful, it is portable it weights just over one kilo and at 26x18x2cm is small enough to fit in a large pocket and certainly slip easily into the side pocket of a bag. The viewable screen is 22.4x12.4cm giving the diagonal 10.1inch imperial measurement. The default screen resolution is 1024x600 but a utility is provided to allow it to show 1024x768 but this can give some slowdown to the systems performance.
As stated you get the basic version of Windows 7 called Starter but I found this fine for those who want Word Processing, Email and not a lot else it can run some games and of course with wireless or Ethernet you are connected to the world.
You get Microsoft Office Starter which is Word and Excel with some adverts but it costs nothing extra and works. Norton trial seems to appear on most systems and until around 18 months ago this would be a big slowdown to performance especially startup but the last two versions have not really caused many problems and at least having Anti Virus before you go online is a must. You also get a trial of Norton Backup so once you get it running right do a backup. Also provided are two items of Cyberlink software that allow good use of the built in webcam. Some Samsung games and utilities and other bits so you are ready to do most things with it.
The 81 key keyboard keys are mostly full size and the keyboard is backlit for 60 seconds after pressing any key or moving the trackpad pointer. The trackpad is 7.5x4cm with a single rocker button in front of it, the trackpad is 8.5cm from the left and 10.5cm from the right.
The left side has DC input, USB port, VGA out and headphone and microphone sockets. The front has an SD card slot. The back is clear as the lid goes partially over it when fully opened (around 135degrees). The right side has two further USB ports, a Kensington lock port and a very neat full size Ethernet port that is somehow squeezed into the 1.3cm depth by opening down.
From my initial thoughts of this being fit for nothing – no reason found why – to a perfectly acceptable unit with a Windows Experience of 2.8 made up of processor 3.2, memory 4.5, graphics 2.8, gaming graphics 3.0 and hard disc 5.9. These are not high figures but remember the processor is only a small 1.5GHz Atom processor.
If you are in the market for a small Netbook mine had a rather nice wine red lid or course the screen surround was shiny black and the screen was reflective but as an entry level unit this could well be of interest.
Doing my searches found the Samsung NS310 for £293 with free delivery.
http://www.amazon.co.uk/gp/product/B005AIRLCC?ie=UTF8&tag=gadge0a-21&linkCode=as2&camp=1634
http://www.samsung.com/uk/consumer/pc-peripherals/notebook-computers/netbook/NP-NS310-A01UK