An Acer Ultrabook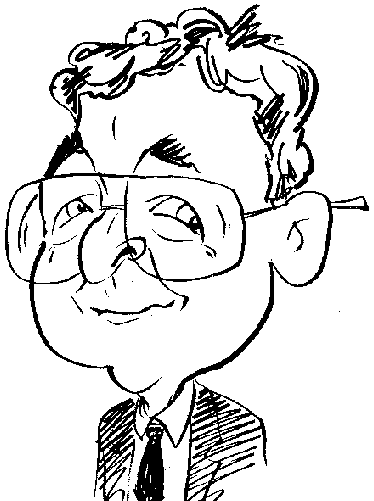 Review controls
The portable computer family continues to expand. First we has laptops/notebooks, then came netbooks closely followed by tablets. Now Ultrabooks join the party.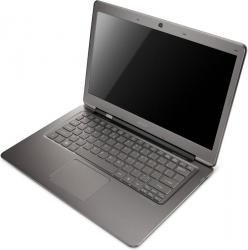 click image to enlarge
Originally coined by Intel, the term "Ultrabook" refers to a notebook-style computer that conforms to certain specifications. The unit needs to be no more than 20mm (0.8-inch) in thickness and be powered by an Intel Core i5 or better processor. Storage can be in SSD format with battery life giving at least 5 hours rising to over 8 hours in some circumstances. The unit's graphics should be capable of delivering HD quality. Oh, and I almost forgot, the whole package should weigh in at less than 1.4kg so as not to be a strain on the user as they carry it around with them.
The first such beastie of this persuasion to take up residence on my workspace, or lap when the mood takes me, is the Acer Aspire S3. The review model is built around an Intel Core i5 1.60GHz processor. Getting out my trusty tape measure revealed that the Aspire S3's dimensions are 324 x 219 x 17mm (W x D x H) while placing the notebook on a set of scales puts the weight at 1.39Kg. Both sets of measurements fall within the designated range and mean that you should not be too inconvenienced when taking this kit with you on your travels.
With its brushed aluminium finish, the Aspire S3 has an attractive look (which some might consider a bad thing as it could attract unwanted attention from those less scrupulous if the unit was left unattended). Raising the lid, which does not have, or actually need, a locking clip, reveals a 13.3-inch screen that both benefits and is handicapped by its Super-TFT finish. By that apparent contradiction, I mean you get a good, clear, sharp image but have to put up with reflections when using the ultrabook in certain conditions especially outdoors.
Mounted in a central position on the screen's top bezel is a Crystal Eye webcam. This is a standard 1.3MP model. It can be used for video chats and the like. Skype is included for setting up such sessions.
Joining the screen to the keyboard element of this ultrabook is a lengthy bracket. As well as connecting the two sections together, this bracket also houses the power-on button and a light indicating that power charging is underway.
Due to size restrictions, the chic-lit style keyboard is a tad on the small size but not enough to cause any inconvenience, with the possible exception when using the rather small arrow keys, for most users. The touchpad occupies a central position on a reasonable sized wrist rest. Rather than have distinct left and right mouse buttons, these features have been integrated into the touchpad itself. This feature was not to my taste and so I quickly reverted to using a traditional mouse for a better user experience.
Apart from a 3.5mm headset jack on the left and a SDHC memory card slot on the right, all the other available connections are located along the rear of the unit. Along with the mains power socket, you will find two USB and one HDMI ports. Disappointingly both USB ports are of the 2.0 variety rather than the speedier 3.0 type. I also found the location of these ports left something to be desired. It was rather awkward fitting devices to these ports and it was also fairly easy to forget that something was protruding from a port as I went to pick up the ultrabook. With no optical drive, users will need to uses the USB ports to attach flash sticks or an external optical drive for viewing movies to pass the time when on long journeys.
As supplied, the review model of the Aspire S3 came with 4GB of DDR3 RAM and Intel HD graphics with 128MB of DDR3 memory. Storage was a combined effort of a SATA 20GB SSD drive with an Hitachi 320GB hard drive for application and personal storage use. A built-in wireless network adapter supports 802.11n. Windows 7 Home Premium provides the operating system.
Although I was unable to get near to the 8 hours of power life, the unit's built-in battery performed reasonable well. Running a mixture of applications, web surfing, word processing, music listening and some game playing, I was getting around six hours of use. Viewing movies reduced this time to 3 hours 31 minutes before a message appeared stating that battery level was down to 10% or approximately 24 minutes of use. Booting the ultrabook from cold took 65 seconds.
The Acer Aspire S3 is a well built unit that can provide reasonable performance. It handled all the tasks that is was presented with during the review period. I can understand the reason why the USB and HDMI ports were located on the rear of the unit due to the constrictions placed on the width of an ultrabook but hope a better solution can be implemented in subsequent models. I have seen the Aspire S3 prices at between £672 and £744 so it is worthwhile to shop around.