Gigabyte i7 Notebook U2442F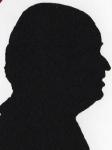 Review controls
Gigibyte are best known for making motherboards for both desktop and notebook computers. They also make rather good notebooks as the motherboard is itself perhaps the single most important component in the notebook.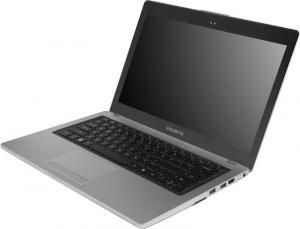 click image to enlarge
The Gigabyte i7 Notebook U2442F measures 33.5x23x2cm, the last figure is thickness and the figure quoted is at the front add another.5cm at the rear. It weighs 1.6kilos. The screen display is 1600x900.
Model numbers for some computers often give no indication as to what is on offer, for instance I recently reviewed a U2442N little thinking that the next offering from them would be a U2442F but there are many differences. So just because the model number is very similar do not assume the 'innards' will be the same.
Going round the outside the left has Ethernet, VGA, two USB2 ports, Microphone and Earphone out sockets, and, finally a Kensington Lock port. The front has a line of five pin hole LEDs. The right side has an SD card socket, two USB3 ports, HDMI out and a DC input. The rear is clear as the lid goes over it when going to 135 degrees.
The case is a gold/brown shade with the keyboard area silver and while the screen surround is black it is matt so fingermarks do not show. The screen itselfis not that reflective so even with quite a bright light behind you it is still readable.
The viewable screen is 31x17.5cm giving the notional diagonal imperial measurement of 14inches. At the centre top is a webcam and an internal microphone. It has an 80 key keyboard with all the alpha keys well spaced and full sized. There is a 2.5cm strip behind the keyboard that has the speakers and the on/off button. Each side has a strip 2.5cm wide beyond the keyboard and there is an ample 9.5cm wrist rest area in front of the keyboard, the trackpad is 9.5x6.7cm and is located 10.5cm from the left and 13.5cm from the right.
Booting is fast at 5seconds and shutdown even less at 3seconds but in the model provided you are limited to a 128GB SSD and the actual available figure is 108GB with around 30GB used by Windows 8 (64bit) and the other provided software. I see there is another version that has a dual SSD/Hard Drive.
The 1.3MP webcam is rather good as is the internal microphone when used with such things as Skype.
The speakers may only be 2 watts but with a 14inch notebook this is likely to be only .5metre or less away from you so are perfectly adequate.
The Windows Experience is 5.6, this is made up of Processor 7.1, Memory 7.4, Graphics 5.6, Gaming Graphics 6.6 and Hard Disc 8.1.
The processor is an Intel Core i7 running at up to 2.4GHz and it comes with 8GB of RAM.
The one thing this does not have is 'Touch' and for me I would prefer Windows 7 unless you have 'Touch' but then I am of the older generation.
Everything I tried ran quickly so it is fast and also very quiet.
Normally when I return all review items I first of all remove all my files by reverting to factory settings and indeed I did this on the previous Gigabyte offering I reviewed but for some reason this has 'some missing files' so will not revert without the original media which was not provided.
You can of course boot from an SD Card or USB Stick if you have the Windows media loaded onto it but this is not supplied to reviewers so it's a far more tedious task to remove files.
This is a rather nice unit missing only a CD drive but you can use a USB offering if it is required. It is light enough to take around with you and with large capacity USB Sticks and SD Cards and a little preparation a CD drive should not be needed.
The Gigabyte i7 U2442F is available from the link below for £955.30 with free delivery. For an extra £85 you can have the same machine with 128GBSSD and 750Hard Drive which may be useful for some.
http://www.amazon.co.uk/gp/product/B00C74ZCFK?ie=UTF8&tag=gadge0a-21&linkCode=as2&camp=1634
http://uk.gigabyte.com/products/product-page.aspx?pid=4399#kf