The Forgotten Town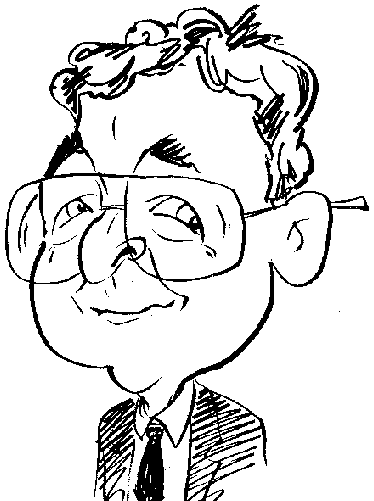 Review controls
Rather than let the "train take the strain", you can take the train in this next Hidden Object Adventure game and not worry about being punctual because it is a Timeless experience.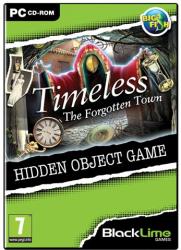 click image to enlarge
Released on Focus Multimedia's budget BlackLime Games label, Timeless: The Forgotten Town is a Hidden Object Adventure game. It places you in the role of a train traveller who is mysteriously snatched from his normal reality and transported to a town that time forgot. You are offered little choice but to explore the strange surroundings, that is once you have made your escape from a runaway train that bears little resemblance to the one you embarked upon at the start of your journey, in order to return everything back to normal.
The game's title screen allows you to create a profile for individual players. Sound levels can be adjusted for music, general sound and ambient sound. There are also options for a Bonus Game and Extras but these are only available in the Collector's Edition version while this review is based on the standard product. The game can be played in either Casual or Expert mode with the former offering more helpful sparkles and a quicker recharging of the Hint and Skip features plus a shorter penalty for over-indulging in bouts of random mouse clicking during a Hidden Object session. Whichever mode you select, the mouse cursor will change shape to indicate when different actions are possible such as moving in a particular direction, examining an area or grabbing an object for use later.
Following a fairly standard opening sequence when you find yourself transported from the modern high speed train you started out in, to one that obviously belongs to a much earlier era, your adventure begins. You quickly discover after meeting a ghostly figure dressed, as if for a wedding, that you need to deal with a strange object called a Chronometron if you are going to bring matters to a successful conclusion.
You have a full screen view of the various scenes as you look around the old-fashioned first class railway compartment. Initially the only tool you have available is the inventory which hides itself at the bottom of the screen until its area is invaded by the mouse cursor. Fortunately the lack of a journal/diary and Hint feature is quickly taken care of with the first Hidden Object session.
Actually this is more like a min session as you only need to locate three items from their silhouettes. These items are the journal/diary, Hint feature in the form of a sand timer and a key. Once located the journal/diary takes up its position to the left of the inventory while the Hint features sits at the opposite end. The key has its own use which quickly becomes obvious.
The journal/diary will automatically record your findings so that they can be accessed at any time. There is no map facility and so you need to rely on memory or draw your own map as you move between the various locations on the train and later when you explore further. Fortunately the area covered by this game is not too great and there is little chance of getting lost.
The game relies heavily on Hidden Object sessions which appear regularly and in various guises throughout the game. As already mentioned, the game sometimes uses silhouettes to represent the items you need to locate in a scene. On other occasions the list will be in text format. Often this list will consist of different items but sometimes you will need to find a set number of one type of object. There are some Hidden Object scenes when you will need to drag items to one side in order to reveal those that you require. Although some Hidden Object scenes are repeated, there will be some variety in the list of items to be located. The successful conclusion of a Hidden Object session will result in you being rewarded with one of the items you have found.
As well as Hidden Object sessions, you will need to tackle a number of mini games. These mini games are varied in type with one or two being particularly challenging so you might be tempted to use the Skip option. Generally these mini games will open access to another area of a locked item.
Disappointingly the few instances of dialogue in this game are limited to the printed variety with no spoken dialogue whatsoever. While the game's main scenery was of good quality, the same can not be said of the overlaid ghostly figures which appear from time-to-time. They were rather stilted with a cardboard cut-out look about them. The game also lacks content and could easily be completed by an experienced player within a couple of session. Priced at £5.10, this game requires a 1.6GHz processor with 1024MB of RAM, 225MB of hard disk space running Windows XP and later.
http://focusmm.co.uk/shop/Timeless-The-Forgotten-Town-pr-1981.html