Zip It and Send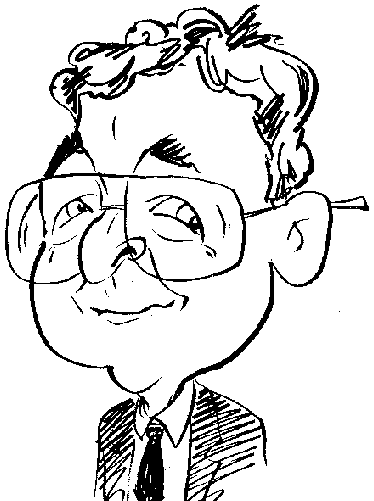 Review controls
As a long time user of WinZip, I am always keen to see what the latest version of this compression and archiving software has to offer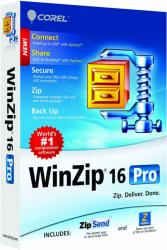 click image to enlarge
In common with a number of other products, I first came across WinZip when it was released as Shareware on a try-before-you-buy basis offering to reduce the size of files using various compression techniques. More recently WinZip has joined the Corel family of products. I had been sent version 16 for reviewing (actually at the time of writing WinZip stands at version 16.5 but more on this a little latter).
Both Standard and Pro editions of this product are available with this review being based on the Pro offering. Various choices can be made by the user during this product's installation procedure including whether to opt for the standard or custom route. Depending upon your initial choice you can select the destination drive and folder plus choice from options such as adding a shell extension feature to Explorer and placing an icon and/or gadget on your desktop. You can also accept or decline the use of a WinZip toolbar and a Kaspersky Security Scan option. In common with other software developers, WinZip will ask for your permission to receive data regarding your use of the product to help future developments. It is a simple matter to refuse this permission if it worries you.
Checks will be made to see if there are any updates available for downloading. In my case version 16.5 was available and I agreed to my copy of the software being updated. This process then went through all the various stages that the original install had just completed which was, perhaps, not the best introduction to this update. It was more like installing a new product than carrying out an update.
Until you activate the product it will be in evaluation mode. You will need to enter the supplied 24-character activation code while online. In return you will be supplied with a registration code via email. This code will allow you to re-install the product if the need arises.
WinZip is based on its ability to zip and unzip files using its state-of-the-art compression techniques. However the product does not stop there and now includes a range of options covering different aspects of sharing files with others. This latest version of the product divides its functionality into areas that can be accessed by tabs designated as Home, Backup and Tools plus Settings.
For many users Home will be the first port of call. You can zip and unzip files and even opt to automatically carry out an installation from within a zip container. By using the ZipShare feature you can post files to Facebook either in their original size or one of the four predefined sizes. Also available from the Home tab is the Cloud-based subscription service of ZipSend. This will allow you to dispatch zip files to friends, family and others that would be too large of the ordinary email service.
While I would not consider WinZip as a full backup solution, it does offer a number of backup choices. Specific options are available to cover documents, emails, desktop, favourites and picture library. You can create scheduled tasks or one-off operations with rules and filters to cover the items to be backed up with a choice of backup destination including Blu-ray if you have that capability.
When selecting the Tools tab, the program gives you the opportunity to create different types of zip files. You can opt for a zip file that is broken up into segments or one that will automatically extract itself following a mouse click. You can add encryption to files and also run a process whereby the content of a zip file will be assigned to temporary folders allowing you to check it out before deciding whether you want to keep it.
The Tools tab also contains a System Scanner which checks for errors in your system. You can view any errors pinpointed but unfortunately that is as far it goes. There is an option to fix errors but all this does is show you an advert for WinZip System Utilities which requires a separate purchase.
WinZip 16.5 supports a range of file compression formats including Zip, LHA and Zipx when creating files and RAR, 7Z, CAB, JAR and IMG when opening. The level of compression achievable will depend upon the type of files being compressed and the level of compatibility you want with other products. For instance when using Word document files, pictures, MP3 tracks and video files, the levels of compression I got varied between 1% and 72% using WinZip's default settings. In some cases the Zip file was created almost instantaneously while even a 695MB file took just 33 seconds to complete the task.
I have long been a user of WinZip and, despite the loss of the Wizard approach available in earlier versions of the software, I shall continue to use this product. It should run on any Windows XP and later system. The Pro version is priced at £42.95 with the Standard version is available at £25.95.
http://www.corel.com/corel/product/index.jsp?pid=prod4230198