Hard Disk Backup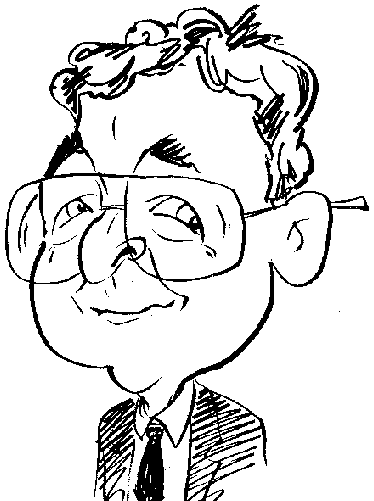 This product arrives with the claim of being able to "back up and recover your hard disk with ease" and is made up of one, two and free (no that's not a misprint) elements. For more information about this product from Paragon, read on…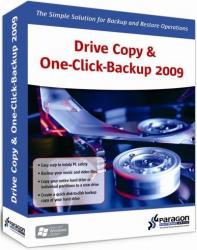 As an innovative software developer focusing on areas such as data security, storage and management features for the home user, Paragon Software Group has released Drive Copy & One-Click Backup 2009. Backup titles, of which there are a fair number, tend to fall into one of two main categories. There are those titles which allow you to cherry-pick from the files, folders and drives found on your system or others which offer an all-or-nothing approach by concentrating their functionality totally on the copying of the whole drive. The subject of this review falls into the latter category.
While Drive Copy and One-Click Backup takes care of the one and two elements mentioned earlier, the free part of this product is a bundled 512MB USB Stick that could be used to hold important data. The program's installation routine requires that both applications need to be installed separately followed by a system reboot. Surely this procedure could have been handled in a more user-friendly manner to help the novice home user.
Both titles have their separate entries in the Start Menu and there is a system tray icon which I will return to later. The version of Drive Copy supplied with this product is 8.5. Drive Copy makes use of Hot Copy® technology. This feature allows backups to be conducted while applications are active without causing significant performance delays. However while on the subject of performance, this can be affected by the level of compression chosen for the backup process.
Drive Copy allows you to carry out an immediate or scheduled copying of a hard disk or partition. There is an option to carry out a "One Button Copy" operation but this should not be confused with the One-Click Backup application that forms part of this package. As its title implies One-Click Backup is a backup application in the accepted sense while "One Button Copy" simple copies one hard disk onto another empty disk – unless it finds an empty disk it will not progress any further. An appropriate wizard will lead the user through the designated steps required for the task.
One-Click Backup provides access to wizards for making a backup, restore a previously made backup, or manage any backup archives that might exist. When creating a backup, the user can select a particular drive by clicking in the appropriate check box. Options are available to adjust the compression level (remember this will affect the time required to finish the process); enable image splitting if you wish to store the backup in several files; add a password; process all sectors or skip operating system auxiliary files such as pagefile.sys; choose the recording speed for the use of optical media; and decide whether to implement Paragon's Hot processing feature. Finally the destination can be set to a local, network or optical drive.
As mentioned earlier there is a Paragon launch icon located in the system tray. By selecting the icon you have the choice of making a backup or restoring a backup. This method makes use of the One-Click Backup wizards for backup and restore.
Paragon Drive Copy & One-Click Backup is perhaps not the most user-friendly application available but it does a competent job of backing up, restoring and managing archive files. Printed documentation is limited to installation instructions. Currently the product is a PC World exclusive and has been priced at £29.99. System requirements are a Pentium 300MHz or compatible processor with 256MB RAM and 40MB of hard disk space running Windows 2000 and later.