Voyager Legend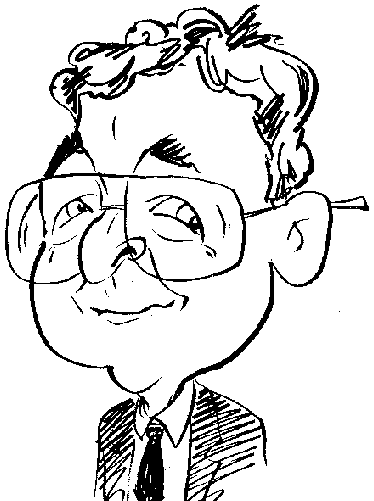 Review controls
While it might appear that some people are talking to themselves, it could be that they are using a Bluetooth headset linked to their mobile phone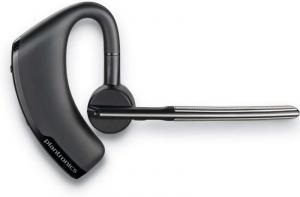 click image to enlarge
When it comes to Bluetooth headsets Plantronics spreads its net wide by developing products for different aspects of the market. For the entry level customer, it offers its M25 and M55 models while mid-range is covered by the Marque and Marque 2 models. If music is more your thing then Plantronics can offer its BackBeat GO product. Completing its range of Bluetooth headsets is the Plantronics Voyager brand with the Voyager Legend being the latest model to hit the street and the subject of this review.
The Voyager Legend is a one-piece unit that is supplied with three silicone ear tips (small, medium and large with the medium tip already attached) and a couple of foam ear tip covers. Included in the box is an AC charger with replaceable adapters for two and three pin sockets plus a magnetised dock for easy connection when charging the headset, a USB cigarette lighter adapter and a USB lead. You also get a code giving you access to a free one-year subscription to the Plantronics Vocalyst voice and text service but more on this particular aspect a little later.
Constructed mainly of soft touch material for those areas that come in contact with the ear, the Voyager Legend can be adjusted to fit on either ear by the simple method of twisting the ear-piece and swivelling the slim, slightly curved stick-like boom microphone element. Unlike most of the Voyager Legend, which is predominately black in colour, the boom microphone features silver mesh grills along each side and contains three concealed mics that help detect and separate your voice from any background noise that might be present.
A Call button is located on the top of the boom microphone along with a second button that either mutes or pauses/start any audio streaming depending upon whether you are in call or audio streaming mode. Volume adjustment and power on/off buttons are positioned on the ear-loop along with the battery charging strips for placing on the charging module. Volume adjustment is carried out in steps, resulting in changes being rather jerky, rather than a smooth progression you get with many audio speaker devices.
Straight from the box the Voyager Legend is ready for pairing as the device arrives partly charged. You just need to switch the unit on and receive vocal guides as you pair the headset with an iPhone, Android, Blackberry or Windows handset. This phone will be regarded as Phone One. You can also pair to a second device by following the instructions laid out in the small Get Started booklet. Not surprisingly this phone will be regarded as Phone Two to help distinguish which phone is currently linked to the Voyager Legend either for calls or providing audio streaming.
Incoming calls will be announced with a reference to the phone's number plus any available caller information that can be gleamed from the phone book located on the handset. If music happened to be currently streaming when a call is received, it will be interrupted and then restarted when the call is concluded or rejected. Along with the basic call information you will also receive voice messages regarding battery level issues and available talk time. In return you can use your voice to accept or reject incoming calls.
Along with this range of functionality you can also activate a free one-year subscription to Plantronics Vocalyst service. This will require the entry of the 10-character code supplied in the box plus some personal details that include name, type of phone and its number, Plantronics device, email address and password. You can set up to receive weather reports from a particular location, select from a pick list of news services and provide details of an email account from which you want messages to be read to you. In order to receive this information you will be provided with a telephone number which you need to dial and then provide the necessary spoken command. While the information provided was of a reasonable audio quality, it did not always relate to what you asked for. For example when I requested for my emails to be read back to me, I received various news reports. Generally I found this service to be more frustrating than useful.
More useful from my point of view was the Voyager Legends Smart Sensor™ technology. This includes the resumption of streaming audio plus automatic switching of calls from the headset to the phone and in the reverse direction depending upon whether you are putting the headset on or taking it off.
A fully charged Voyager Legend should give up to 7 hours of talk time with 11 hours on standby. Those who need to be permanently available for hands-free communication should find the unit's weight of 18g to be not too great a burden. Plantronics has made available a free app entitled Find MyHeadset for Android. I have not tested this feature. The Voyager Legend has been priced at £89.99 and will be available from Apple and Amazon.com.