A Search for Lost Treasure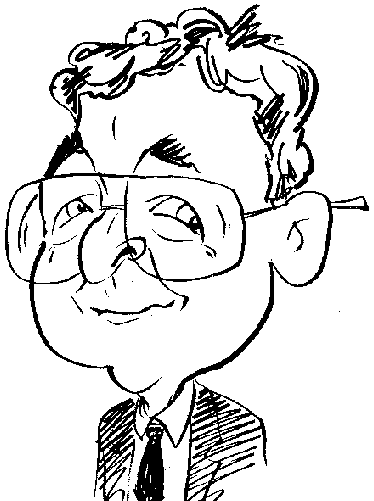 Review controls
A Search for Lost Treasure
Buy Now!
Adventure Chronicles
The Search for Lost Treasure
Available direct from Avanquest
Priced £9.78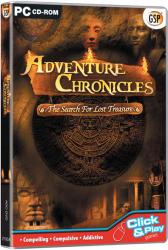 Joining the Avanquest Click & Play catalogue of games is Adventure Chronicles: The Search for Lost Treasure. This game features Susan Anderson who some might remember was the central character of Escape the Museum. Now sufficiently recovered from the ordeal of escaping from the wreckage of the museum with her daughter, Susan is back at work when she takes delivery of a journal from an unknown source. This journal is the work of T. R. Benson a famous treasure hunter and contains clues to help discover different treasure troves by visiting various locations. Around the world
The game basically belongs to the hidden object genre with some puzzle solving thrown in for good measure. As Susan visits the various locations she will be presented with a list of items which need to be found. Some of these items will be coloured blue to indicate that a specific task needs to be completed before the item becomes available for discovery. By moving the mouse cursor around each of the scenes it will change shape to indicate when you need to carry out a task relating to the search. You will also be advised when you need to use of one of the tools that are at your disposal. If you are tempted to indulge in a bout of random clicking to find an item then the program retaliates by making the screen blurry and out of focus for a few moments.
Initially you will just have an electronic item finder in your tool kit. When being used this finder emits beeps and flashes to indicate when it draws near to one of the search items. After each use this device will need time to recharge itself before you can use it again. Three other tools are available but these need to be found during some of the earlier searches. You will need to find a hammer, brush and lighter to break open, remove dust or burn away unwanted debris. There does seem to be plenty of destruction carried out in this search for treasure and museum relics.
Following the clues in the journal, Susan's first treasure hunt involves artefacts and a treasure trove hidden away during the American Civil War. Susan's searches cover various locations that you can move between as necessary. Setting the standard for the rest of the game, the various hidden objects are generally well concealed and often integrated into the scene so making them hard to locate. If my experiences are anything to go by then you will be making fairly regular use of the electronic finder.
Following a successful conclusion of the first treasure hunt, Susan is contacted by the person responsible for sending her the journal. He offers to finance her subsequent expeditions to find the other treasures mentioned in the journal in return for 20% of her finds. Susan reluctantly agrees as she knows the museum will benefit from any artefacts she discovers. This cut scene, involving static characters and voice over dialogue, plus any subsequent ones can be skipped if they do not appeal. Missing out these scenes will not impinge on your enjoyment of the game.
Subsequent expeditions take Susan on journeys to different countries in searches for treasures belonging to Napoleon, Mayans, Pharaohs and the Mayans. Each search will involve different puzzles which have been cleverly integrated into the various scenes and are appropriate to the period and location. Overall the program did not appeal to me as much as other similar titles but it was challenging with well drawn graphics, appropriate sound effects and background music with adjustable volume levels.
The game spreads out over 30 different locations and has 30 bonus missions. System requirements call for a Pentium 3 600MHz processor, 256MB RAM, and support for DirectX 9.0 running Windows XP and later. Avanquest has priced Adventure Chronicles: The Search for Lost Treasures at £9.78.
http://www.avanquest.com/UK/software/adventure-chronicles-search-for-the-lost-treasure-128769