Gigaset QV830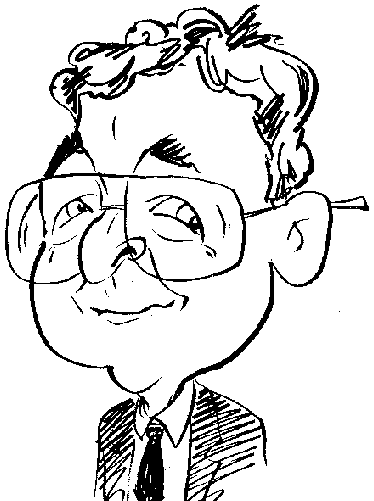 Review controls
While an inch might be considered a small amount, it can make a difference with a portable device.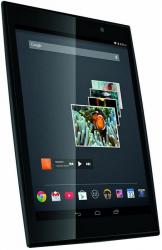 click image to enlarge
While the name of Gigaset might not be familiar to you, the company, in one format or another, has been in existence for 160 years in the telecommunications industry. Previously known as Gigaset Siemens, the company has recently announced its first excursion into the area of tablets with its initial offerings consisting of two models namely the 8-inch QV830 and the 10.1-inch QV1030. I have had the opportunity to try out the QV830.
As the entry-level model, the QV830 is powered by a 1.2GHz quad core processor with a 3260mAh internal and fixed battery that promises up to 7 hours of video watching or 240 hours when on stand-by. As standard, the device comes with 8GB of flash memory and 1GB of RAM memory. The unit's 8-inch screen delivers a resolution of 1024 x 768 pixels at 160dpi while there is a front mounted 1.2MP camera and an auto-focus 5MP rear camera with both capable of 720p HD quality. Features such as Bluetooth 4.0, GPS, USB OTG (On The Go) plus Wi-Fi and WLAN are included.
Straight from the box, the QV830 is an impressive looking device with its scratch-resistant display, anodized aluminium rear housing and slim metallic strips running across the top and bottom of the tablet. All the various physical connection options are arranged across the top of the tablet. Positioned from left to right is the volume rocker, micro USB port, 3.5mm jack socket for attaching a headset, micro SD card slot with cover allowing you to increase storage by up to 32GB and the unit's power button. A three-second repress of this button activates the boot-up process with around a further 27 seconds being required before you arrive at the unit's lock screen.
Powering up the tablet for the first time will automatically activate a set-up wizard as you select your choice of language (UK English being available in preference to US English), home network and create a Google account or log into an existing one. In my case here was also an option for a new firmware update from the current UDI-23 to UDI-25 which was carried out within 30 seconds. I could then explore the apps that were pre-installed under Android 4.2.2 (Jelly Bean).
Gigaset has made some minor adjustments to the vanilla Android interface. For example when opening the Settings app, it will automatically display the list of available networks just in case you need to make a change. The App Bar, running across the bottom of the Home screen comes populated with icons for the Chrome Browser, Messages, Play Store, Music Manager, Media, Calendar and Camera shortcuts. Gigaset has also been relatively selective with the apps that are pre-installed on the tablet. With access to the Play Store you can quickly add any of your favourite apps that have not made it through the Gigaset selection process.
Included among the pre-installed apps is the usual collection of Google offerings plus ES File Explorer, Blogger, Music Studio, Photos and Help for the QV830. You will notice from this list that games are totally missing from pre-installed apps. I am not sure why this decision was made but there are numerous game titles and many others available from nearly one million apps waiting to be downloaded for free or priced reasonably from the Play Store.
Although Gigaset has rated this product's battery of being capable of delivery 7 hours of video, this claim is dependent on video format and issues such as audio volume and screen brightness. I decided to put this claim to the test by playing various movie titles, stored on a micro SD card, using the standard settings. Starting with a fully charged battery, a message appeared after 4 hours 10 minutes stating that battery level was low and charging was recommended. Whether watching movies or playing music, I felt the delivered audio certainly benefitted from the use of headphones or a paired Bluetooth speaker.
I have to admit that I initially struggled to get to grips physically with the Gigaset QV 830. This was due partially to the increase in size when compared to my usual 7-inch tablet. While an inch might not sound much, it certainly made a difference when holding the device. Also the back cover of the QV830 was so smooth that it had a tendency to slip and slide when resting on my palm. Part of the difficulty I encountered can be put down to the fact that I have hands that are slightly smaller than average.
Overall the Gigaset QV830 is a nice piece of kit with video delivery being superior to audio output. Included in the box is a standard-to-micro USB lead for charging and connecting to a computer. Connectivity to Wi-Fi networks is good as is its Bluetooth functionality. Additional storage is available via a micro DSD card or use USB OTG.
The Gigaset QV830 is priced at £99.99 and is available from Curry's.