Simplicity makes computing easy.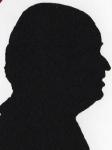 Review controls
For some, the Windows interface is not easy to understand. So Simplicity together with a mature person's icon Valerie Singleton have made an interface with just the options you need, email, photos, documents and Skype.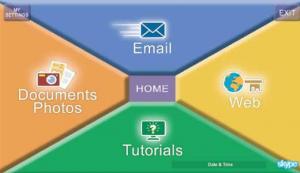 The notebook I used to try their software was circa 2004. I found a printer of around 2006 and I printed something with it from the software. So it seems you do not need up to date hardware to work with this software. I had stopped using the notebook as it was so slow, the printer has sat more as a doorstop but they said it would work, both ran fine, so if you have anyone who has yet to embrace computing old hardware could work, however as it runs from a supplied USB stick it is possible to share a computer as it will create a boot loader.
They recommend that someone with some knowledge do the setup but anyone able to follow the very detailed instructions given in an excellent manual should be able to do it. All you need is a computer (up to around eight years old) and an Internet connection either Ethernet or Wireless, if you want or need to print also a printer they recommend HP as most of their drivers are built into the underlying Linux Mint software but others may well work.
Once the boot loader is installed you get a choice to boot into Windows or the Simplicity software. The actual load on this vintage notebook took just over 30 seconds you then see a front page in the shape of the back of an envelope with four basic choices.
Email at the top, Documents and Photos, to the left, Web to the right and Tutorials at the bottom, there are currently four other clickable items, My Settings top left, Exit top right, Home in the centre and Skype bottom right.
Everything you require is on a USB stick and also on a CD-ROM -belt and braces- there is a 16 page A$ size Getting Started that runs through everything. After this there is an excellent 68 page A4 tutorial book most of the tutorials are also within the package in video format done by Valerie Singleton who to older people is such a calming influence.
If you use Ethernet and you have plugged it in everything will work as soon as installed, if you use wireless you will need to select the correct one and enter your passcode. To setup a new email enter the Authorisation Code provided on the front cover of the Tutorial book and choose a name and password that is everything that is needed.
Assuming you have a Skype user name and password enter these when you click on the Skype icon and then Mum or Dad, Grandma or Gramps should be ok to email, Skype, view photos and write documents without any assistance.
If the computer is shared nothing on the Windows section is touched and just a single icon is to be found on the desktop which if clicked removes the boot loader, if at a later time it is no longer required. There is no danger of any of your files being changed all the time they are working in the enclosed Simplicity environment.
The tutorials are the star whenever the user gets lost then go back to the 'Home' screen and rerun any of them to refresh the memory. There are twenty in total, all are in the Tutorial book and 13 are repeated in video format.
The beauty of the tutorials is that they assume nothing, everything is taken one step at a time and all will show a screen similar to what is in the book or video.
The only possible minus point is the Linux Mint interface that may be off putting on the rare occasions you need to use it and the Shotwell section which is slightly less friendly but it still remains graphical. Over the years I have had the odd nightmare installing printers with Linux by providing support for HP units you install nothing just attach the printer turn it on and print, you see nothing about installing or asking for drivers.
While the £69.95 price for a USB stick, CD-ROM and a couple of manuals may not seem cheap to give a non computer literate person peace of mind it is ok. www.simplicitycomputers.co.uk