FileMaker Pro 12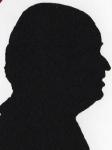 Review controls
For nearly all this programs twenty year life I have used it, right from its first incarnation as a flat file offering, this soon changed to relational and now many businesses are run almost totally from end to end on FileMaker Pro.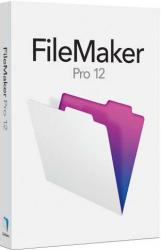 If my calculations are correct this is the forth file format. The reason for the first change was at around v2 or so. Then again after v6 then v11 and now v12. I had kept my files in v5 format as I have always used File Maker Mobile which was used by Palm and this was not available after that. FileMaker Go works with iPod Touch, iPhone and iPad but when it was launched at v11 it was a paid for product so in order to 'give it away' as a free download from the Apple store the format needed to be changed so as I have iPod Touch I will be doing the required upgrades which in my case are v11 and then this version v12. Both are just a matter of trying to open the files and FileMaker saying they need to be converted, it saves the original with an old extension and then converts. In the case of one file that is over 8000 records but even this is only a matter of seconds.
What proved far more problematic was how to persuade an iPad that I am currently reviewing to load it into memory. It was extremely easy to view it via wireless and I could manipulate – and should I wish – even change data. However as an iPad novice getting it to load into memory was a long progress as even with rather good help files for FileMaker Go persuading it to be synchronised with things like audio files was not easy.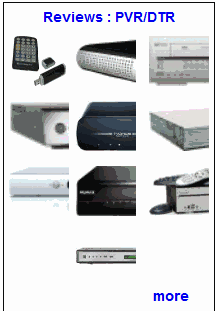 While it should still be available as a CD-Rom the PR company were unable to supply it as such but I was assured most now purchase it as a download and in fact anyone can download a 30day trial for just your email address. I was then supplied with the required code to turn it into a copy that will not time out after a month.
Perhaps more interesting was the emails I received from FileMaker while trialing the product. Two days after my download I got lesson one a 15 minute video to cover basics. Lesson two arrived two days later showing how to view, enter and change data and lasts 30 minutes. Four days later Finding and Sorting Records, after fourteen days another 30 minute video this one on Creating a Database, all download while you are watching them and for any novice these are a great learning tool. Two more lessons followed later.
If after this you are still undecided try viewing some excellent videos of actual case studies on the FileMaker site to see exactly how people use FileMaker in the real world, just follow the links to 'Customer Stories' for them.
FileMaker is a product for PC and Mac, in fact FileMaker are a subsidiary of Apple but their product has always run on Windows.
A few versions ago Themes were introduced and in v12 they come to the fore with no less than 40 Themes now available, check a video on the FileMaker site to see exactly how they can help with your personal task or business.

Starter Solutions are another new feature and these have layouts not just for PC and Mac but also for iPad or iPhone. Container Fields are very powerful as you can have them to contain almost anything not just pictures and videos but music and even documents. Charting is not something you really think of a database strongpoint but it is in FileMaker. Also having your databases look good on iPad is done to special fonts and stencils.
The videos mean you can check out what FileMaker can do at a time and place to suit you and everything is easy. It has long been known know as an easy to use database but it is also an extremely powerful one. Check out the various case studies to see exactly what FileMaker can do for you.
The FileMaker site has videos to explain almost everything and together with the 30day trial should have you convinced. If you already have v9, v10 or v11 you can upgrade to v12 for £131 or if not a full copy is available for £219 from the link below.