A Bone of Adventure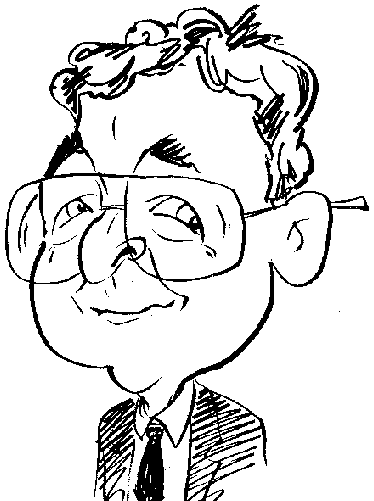 Taking its inspiration from a comic book series, this title features a betting scam, bone characters and a great cow race.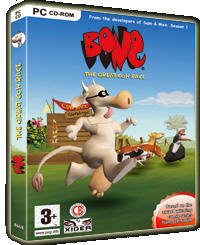 For the benefit of the uninitiated, of which I was a member until very recently, Bone is a classic comic book series drawn and written by Jeff Smith. Independently published, the Bone series consisted of 55 issues, which were released over a period from 1991 and 2004, and featured the adventures of bone characters and others. Now these characters, storylines and even Smith's off-centre sense of humour are transported to the PC gaming platform with The Great Cow Race title being the first to see the light of day.
Developed by Telltale Games and published by XIDER Games, Bone: The Great Cow Race is an interactive point and click adventure game populated by a variety of characters. Not surprisingly, with its comic book antecedents, this is an expedition into cartoon land with larger than life characters including members of the Bone clan. At various times during the game you will need to switch between controlling Fone, Smiley and the devious Phoney Bone character in order to complete the necessary tasks needed to complete this game.
This game centres its main point of focus on the annual Spring Fair that combines a market and festival which culminates in the Great Cow Race. This scenario is the platform for a series of tasks and puzzles that the three "heroes" need to complete. The action takes place against well-drawn static backgrounds with a series of animated characters that move and act realistically - as long as you accept walking & talking bones. The excellent voice-over dialogue certain helps with the atmosphere and flow of the storyline that does include some cut scenes linking together the various interactive sections of the game.
You will have to deal with situations that involve Fone getting into a fight with a giant bee over the ownership of some fresh honey that he needs to impress another character; aid Phoney Bone in his scheme to make a handsome profit from betting on the Great Cow Race; deal with rat creatures; plus help Smiley Bone collect the necessary items to complete his Mystery Cow costume (don't ask, just remember that in cartoon land anything goes). Good use is made of various cursor styles as you move, examine, collect, converse and generally go about your business while interacting with other characters and objects which can be collected and stored in your backpack.
Many of the characters and objects within the game can reveal further information by selecting the Look options. If this method does not offer the information you need then there is always the Help feature that is really there for the less-experienced adventurers. These in-game hints have been designed to drip feed you information that becomes more specific the more you ask.
At any time you can save your game position and use this as your starting point the next time you play. Bone: The Great Cow Race combines humour, cartoon style graphics, diverse challenging puzzles and an interactive storyline. Rated as suitable for those aged 3+, this game should welcome many new fans to the Bone community and provide numerous hours of game play. Priced at £9.99, this title requires a 1.5GHz processor, 3D accelerated graphics with 64MB, 270MB of hard disk space and 256MB of RAM.