Samsung Series 5 Chromebook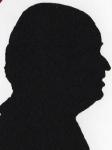 Review controls
It seems about 18 months ago when Google first showed their Chrome operating system, this notebook from Samsung is the first that I have seen that uses it. Can we get used to an operating system that relies on the Internet?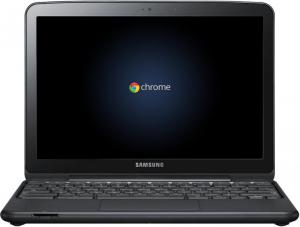 click image to enlarge
It rather depends on your use, if you have a solid wireless signal – or you work only in hotels and coffee shops with free Wi-Fi – then yes but should your signal die for whatever reason then there is very little that you can do.
The Samsung Series 5 Chromebook measures 29x21x2cm and weights just under a kilo and a half. My unit had a white lid, matt black base and only the screen surround was the nasty shiny black that shows every single fingermark even with a cloth always wiping.
The keyboard – although QWERTY – is somewhat different it has a few missing keys and no function keys the keys themselves are fullsize with a good space between and the total key count is 75. The trackpad is mounted 10cm from the left and 9.5cm from the right and is huge at 10cm across so even reluctant users should be ok.
The viewable screen is 26x16.5cm (12.1inches diagonal), this gives a 1280x800 display.
When you first start you will need a Gmail or Google username and password which needs to be entered each time you start up, you can also change a setting that also requires these to be entered each time you wake it up.
Once you start for the first time it looks for a Wireless Network (no Ethernet option) and assuming you have it secured you either have to enter the code or let RDS do its business to log you in. If you stay in range around your home or office you never need to enter this information again. However if you roam about using coffee shops etc then you either need their passcode or if they are unprotected you just join that network while in range.
The left side has DC input, a USB socket and VGA out behind a flip down door and a single microphone/earbud socket. The front has an SD card port while the right side has a slot behind a drop down door and a USB port. The rear is clear as the lid moves over it; the total back tilt is around 45 degrees beyond a vertical display.
As nothing is stored on the Chromebook you always need a live Internet connection and there are lots of apps are available in the Chrome App Store. I have tried several in fact you only download bookmarks and then you use the app or game or utility on their site. However I am told shortly certain things like Gmail, Google Docs and Google Calendar will be available to use offline via HTML 5, as a PC user of more years than I like to remember who started out with no Internet, then a modem and only in the last tens years or so Broadband, it feels strange.
It does have advantages such as a boot to its Desktop in less than seven seconds, the last document is automatically opened and you continue working. If you shut the lid it takes less than a second to be viewable again once you open it. If you Shutdown (using the on/off button top right of the keyboard) its only four seconds to off.
A full battery charge from empty took around two and a half hours and it lasted for over eight hours with good use, for the casual user (providing you close the lid) it could last several days before you need power again. Once fully charged again I switched it off for two days and the battery was still 97% full after this.
The internal speaker is ok and gave a good enough sound in a quiet room for coffee shop use earbuds for all sorts of reasons. There is a mini VGA adapter in the box and this can allow you to hook it up to a separate panel but I found the 1280x800 crisp and sharp at the moment there is no Java or for that matter Silverlight.
I found the Samsung Chromebook at £349 for the Wi-Fi only version on the link below with free delivery.
http://www.amazon.co.uk/gp/product/B0052JBIPK?ie=UTF8&tag=gadge0a-21&linkCode=as2&camp=1634
Details from Samsung on the following link:
http://www.samsung.com/uk/consumer/pc-peripherals/notebook-computers/ultra-portable/XE500C21-A01UK