Wireless Network for the Home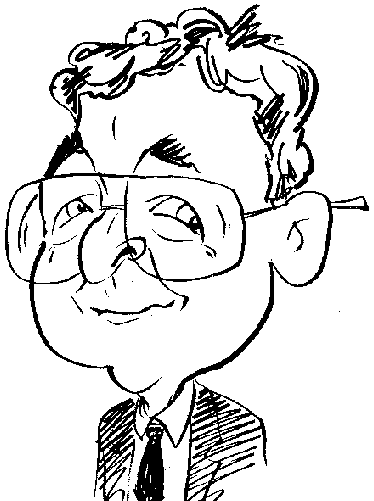 Setting up a home wireless network is becoming increasingly popular. NETGEAR offers its RangeMax brand for consideration.
Home networks, especially those involving the burgeoning wireless technology, have seen a recent surge in popularity. Throw in broadband to the mix and the possibilities become almost irresistible. Central to the home wireless system is a router such as the RangeMax Wireless Router (WPN824) from NETGEAR.
At first glance, this router looks as if it has a white leather cover but this illusion is shattered as soon as you touch the moulded plastic device. Measuring 223 x 153 x 31mm (W x D x H), the white unit features a top-mounted circular NETGEAR logo with a perforated style surround on both the top and bottom faces. All the connecting sockets are situated out of sight at the back while the other three sides are covered with a clear transparent plastic collar. Various status lights, for power, wireless, Internet and four LAN ports, decorate the front of the router.
NETGEAR has incorporated both BeamFlex and MIMO technology into this RangeMax device. BeamFlex is a smart antenna technology, developed by Video54, which set out to enable greater range and consistent high-speed data transfer performance. MIMO, which stands for Multiple Input Multiple Output, provides the speed aspect and makes use of the seven internal antennas built into this 802.11b/g wireless device.
Setting up this router should be relatively straightforward but I encountered a slight problem. The set-up wizard objected to the pop-up blocker I was using and refused to start automatically. Disabling the blocker and manually starting the process solved the problem. You will require a broadband modem with an Ethernet connection. Those with a USB broadband modem will be out of luck as there is no USB connection option with the router. I suppose you could get round this by using a USB (Male) / Ethernet (Female) adaptor but I have yet to try this. The wizard will lead you through the necessary steps to set up the router before going online to complete the process.
NETGEAR claims that this router will provide up to 500,000 square feet of uninterrupted coverage which, while sounding very impressive, depends on the actual make-up of the local environment with regards to walls and the like. Also, how many home users think of their living environment in terms of square feet? I know I don't, much preferring the basic length and width of a room plus the distance between rooms as a more relevant measurement. Most home users should get a reasonable signal with adequate throughput from a distance of at least 160 metres from the router.
The NETGEAR router provides the user with a number of network security features. For a start there is double firewall protection. You get Network Address Translation (NAT) to hide items from outside users and Stateful Packet Inspection (SPI) to deny outside requests for personal information. There is support for both 64 and 128-bit encryption through Wired Equivalent Privacy (WEP) plus Wireless Access Control (SSID) to identify authorised wireless network devices. Also included is Denial of Service (DoS) attack protection, Intrusion Detection and Prevention (IDS) and MAC address authentication.
As mentioned earlier, there are four LAN ports on the back of the router for connecting peripherals. Other computers, whether they are desktops or laptops, can be integrated into the WLAN by using appropriate adapters. Of course to get the best performance from any router it is always better to use adapters from the same manufacturer. NETGEAR manufactures, as part of the RangeMax family, laptop cards (WPN511), wireless PCI adapters (WPN311) and wireless USB2.0 adapters (WPN111). All these products are backed up by a two-year warranty with 24/7 technical support.
This wireless network system should run on all versions of Windows from 98 onwards, Mac OS, Netware, UNIX and Linux. Other requirements include broadband with Ethernet connection and either Internet Explorer 5 or Netscape 4.7 or later. You should be able to purchase the router for around £89 while the various adapters will each cost £53.
http://www.netgear.com/products/consumer/prod_router_wireless_hm.php