Its Brando time again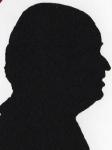 First a tiny speaker shaped to look like a Pandas head, and second, a four port card reader that is stated to support no less than eighty one (yes 81) card types. Remember whatever the size of your order you only pay $3 (US) p&p.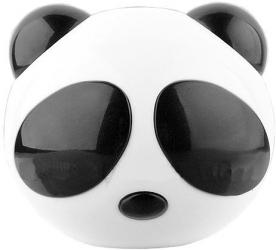 USB Panda Speaker
This is tiny and will easily fit in your pocket or purse. It is of course black and white in colour and near round. 4.5cm tall and 5cm wide and deep. There is a micro USB lead in the bottom to charge its internal solid battery. The top between its ears is a 3.5mm socket to connect your iPod or MP3 player to. Finally a slider switch to turn it on/off on the left side and a red LED on the right side when it is switched on with power.
The box contains a 12cm 3.5 to 3.5mm jack lead to connect your player to the speaker. It also has a USB lead to allow you to charge the speaker. The sound comes out of the back of the Pandas head.
It may look like a child's toy but it will enable more than one person to listen to the content of a music player without having to share earbuds.
Available from the link below for $13US plus a standard $3US post and packing to anywhere in the world.
http://usb.brando.com/usb-panda-speaker_p01096c033d15.html
i-MONO 81-in-1 Pocket Card Reader
I always find it hard to get my head round 81 different card types but once you study the list you soon realise that large numbers are normally accessed by an adapter to a single card type. The largest of which are Memory Stick and SD.
This is again tiny (only slightly larger than a credit card) at 8.5x5.5x.8cm. It is black with a silver grey flash across the top. It weights only 30grams and this figure includes the fold out USB lead.
The lead including the plug is just 6cm long so you will probably need a front USB port or an extension lead from a rear port.
There are five slots. Compact Flash and Micro Drives on the front. M2 and micro SD on the left side where the USB lead emerges from and SD/MMC and MS/MSHG on the right side.
The packaging does list 81 card types all bar one is stated to work without an adapter. I did not see any mention of the xD card format so I assume this would also require an adapter I believe these are available for both SD and Compact Flash but this is a far less popular standard than it was. However I would expect an 81 to 1 card reader to be able to read xD cards natively.
It works with both USB 1.1 and USB2 drives and is stated to have a transfer speed 'up to 480 Mbps/sec', it does not need any external power taking it from the USB bus. It is stated to work with Windows ME or later, MAC 10.4.5 and Linux.
Certainly tiny enough to fit in a wallet or purse and therefore you should be able to transfer files to any PC at anytime.
I see it is also available in white.
Available from the link below for $17US plus $3US post and packing to anywhere in the world.
http://usb.brando.com/imono-81-in-1-pocket-card-reader_p01109c031d15.html