External Power Packs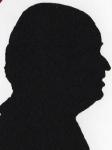 You are out and about and nowhere near a 13amp plug so what do you do to charge your flagging battery in your portable device. Of course there are solar devices – but can you guarantee the sun – here two portable battery packs.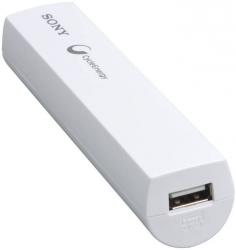 click image to enlarge
The basic idea is before your device shuts down to attach the device and the power flows into your unit to power it immediately and in a lot of cases it will also recharge your unit at the same time so in a few hours it could be fully charged.
USB Portable Power Supply for Smartphones
This device has the Sony name and will charge all those items using USB to charge there is a 10cm lead micro USB to USB in the box.
The unit consists of a semi circular battery of 2000mAh with input of .5A and output of 1A both of these figures are at 5V.
The unit is 12cm long 2.5cm wide and 3cm tall, it has a single flat base so it sits still while your device is taking power. My unit was a cream colour and it has two invisible (when off) LEDs on the flat side one orange and one green.
There are two fold out Instruction Booklets the first in thirteen languages and the second in fourteen languages; luckily one of them is English. This explains the signals the two LEDs give which show its charged state and how any connected device is being charged. These could also show you any error messages.
One basic thing to remember the port to charge your phone etc is the full sized USB port and the micro USB port at the other end is to recharge the battery unit using the supplied 10cm cable. So when out and about remember to take the phones USB cable with you and then connect it to the battery using the full sized USB port.
Sony USB Portable Power Supply for Smartphones is available on the link below for £12.59 free delivery.
http://www.amazon.co.uk/gp/product/B006D1DZAW?ie=UTF8&tag=gadge0a-21&linkCode=as2&camp=1634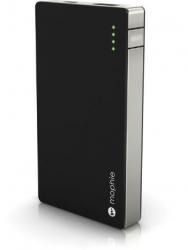 click image to enlarge
Mophie Juice Pack Powerstation Mini
This unit is designed for use with iPod or iPhone devices. The box however states it is compatible with HTC, LG, Motorola and more. The cable supplied is a 30cm micro USB to USB offering to charge the Mophie battery pack.
So whatever device you are charging on the go be it from Apple or almost anyone else who use a USB cable remember to take the cable with you or you will have a device empty of power and a battery pack with power and no way to link the two.
It is 9x5x1.3cm with both the micro USB and full size USB on the same end, to remind you of which is for what there is an image of a device next to the full size USB and a power plug next to the micro USB. There are four pin hole LED on the top of the unit to denote various things like charging and discharging these are explained in the User Manual.
The unit is 2500mAh with input of .5A and output of 1A both at 5V. Mine was white link is for black one.
My thoughts for both units are much the same useful to stop power running out but only if you have the cable required to charge the device with you. Both units supply a cable to charge the unit something you are only likely to do at home or in the office, what is required is either the cable for your device or a duplicate to take the power. While there are many different connections the main four are USB, micro USB, mini USB and the Apple connection. There are multiple ends going to a single USB I have previously reviewed a couple so why are they not included.
The Mophie Juice Pack Powerstation Mini is available from the link below for £49.99 with free delivery.
http://www.amazon.co.uk/gp/product/B007SJZUSI?ie=UTF8&tag=gadge0a-21&linkCode=as2&camp=1634