Archos 10.2 inch Netbook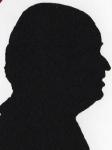 Review controls
Over the recent years Archos have produced a lot of interesting devices but not until now a notebook, here is their first offering a 10.2 inch Netbook and it of course comes with extras that others do not seem to provide.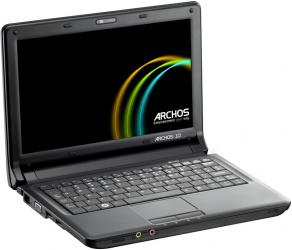 It is certainly small and light enough to fit easy into a bag or case. It weights 1.28kilos and is 25.5x19x3cm.
The left side has the Ethernet port (it also works fine on wireless) VGA port and two USB ports. The front has two 3.5mm sockets for microphone and headphone/earbuds. The right side has SD card socket, VGA port and the A/C power input point. The back is clear as the screen partially folds over it.
Lift the lid and this reveals the not that reflective screen, ideal when there is a lot of light around. The viewable area is 22x13cm with the diagonal measurement giving the 10.2 inch measurement.
As with other Netbooks the processor is the 1.6GHz Intel Atom. The screen resolution is 1024x600. This unit was far from new when it arrived and while the battery said it was 100% charged as soon as you removed mains power it immediately shut down Archos sent me a replacement battery and since then it has performed well on battery and even when left for a week without use still had 99% remaining from a fully charged battery something that few notebooks can manage. It comes with the standard 1GB of memory.
While the keys are not full sized 1.5x1.2cm they are full width and a good typing speed should be available. It is an 83key keyboard with the alpha and numeric keys being the size mentioned and the other keys including the function ones being smaller. 34 extra functions are available via the 'FN' key and what is shown on the keycaps in brown. It has a 144GB hard disc split into 'C' and 'D' with the rather strange split of 48.8GB and 95.3GB.
It comes with Windows XP Home and this can be restored to factory settings by using a command in the Bios during startup. I know this works as someone previously had being a little strange in their settings and certain little things like the clock resetting automatically to a time three hours and twenty minutes slow even though all the settings were for UK etc. I solved this and one or two other niggles by using the restore feature but this does mean that a number of downloads need to be done to bring it up to date.
To me this is as good a Netbook as the Medion reviewed earlier this year. However there are a number of extra bits of software supplied with the Archos. But remember this is 10.2inch as opposed to 12inch.
A Bit Defender extended trial and Parental Filter (useful if you have children) as well as the full Lotus Symphony suite (yes it's old but it would have cost £100's when new). Perhaps more interesting is the Archos Media Club (£40 voucher supplied) and Dezzer that is meant to provide unlimited free music as well as Xn View to help manage your pictures. Finally vTuner to allow you Internet radio stations and Web TV.
The inbuilt speakers give a much better volume than a lot of Netbooks and notebooks. There is also a webcam and this is ideal for Skype that is also installed as is Windows Live.
The one thing you do not get is a CD/DVD drive; you can of course purchase a USB one but a little bit of thought can allow you to copy the contents of a CD onto a memory stick flash drive providing you know someone else with a PC. A CD of utilities is supplied should you do the rollback to factory conditions as I did but almost everything can also be downloaded from the Archos site.
My unit came with the three cell battery but for a further £30 if purchased direct from the second link you can instead have the 6 cell battery stated to last up to seven hours.
Doing my Internet searches found the Archos 10.2 Netbook at a best price of £259.99 from the first link below. You could also purchase it direct from Archos. I have even seen the Archos Managing Director demonstrating the unit on QVC so it may be available from them as well.
http://www.amazon.co.uk/gp/product/B002657HXA?ie=UTF8&tag=gadge0a-21&linkCode=as2&camp=1634
I found the Archos 10.2 Netbook on Amazon for $329.99 including free delivery on the following link.
http://www.amazon.com/gp/product/B001QVQOAC?ie=UTF8&tag=gadge0a5-20&linkCode=as2&camp=1789
I found the Archos 10.2 Netbook on Amazon for €299 including free delivery on the following link.
http://www.amazon.fr/gp/product/B001WAKN3Q?ie=UTF8&tag=gadge04-21&linkCode=as2&camp=1642
http://www.archos.com/products/nb/archos_10/index.html?country=gb〈=en