Freeview Goes HD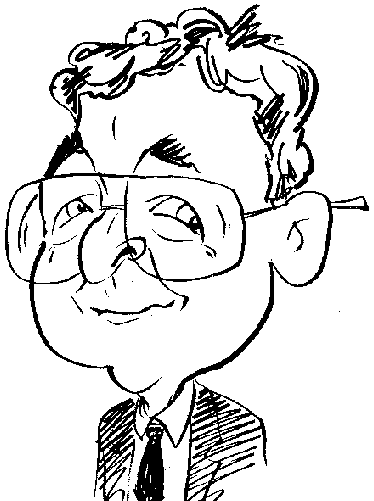 Review controls
Free-to-air HD television is now with us and available from a device such as Sagemcom HD PVR that also includes dual channel recording.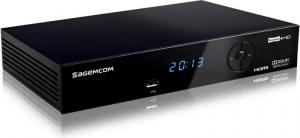 click image to enlarge
With all the hype that is emanating from various quarters regarding 3D viewing, it is possible that you might have over-looked the announcement dealing with the arrival of Freeview+ HD. Although the various adverts featuring actors performing against high definition backdrops should have helped drive the message home that Freeview now offers support for high definition content. Admittedly this is currently restricted to BBC1, BBC2, ITV and Channel 4 but hopefully this is just the start of what could become a more popular trend.
Not everybody can gain immediate access to the various high definition channels. You can check to see whether your particular location is covered by logging on to http://freeview.co.uk/HD. For those who reside in one of the covered areas, there are three possible routes to receiving Freeview+ HD content. You could purchase a new HD television with built-in Freeview+ HD; purchase a Freeview+ HD supporting set-top box or a PVR (Personal Video Recorder) such as the Sagemcom Freeview+ HD Digital TV Recorder which is the subject of this review.
With dimensions of 260 x 160 x 48mm (W x D x H), this lacquered black box combines Freeview+ HD functionality with upscaling to 1080p plus a 320GB of hard drive storage and the ability to record two channels simultaneously. Apart from one connection port, which is for a future implementation of attaching a USB device, all the other connections are located at the rear. Arranged from left to right are aerial output and input, SCART, digital audio (S/PDIF), analogue audio, HDMI, Ethernet (another feature yet to be implemented) and power.
Rather than provide the full complement of leads offered by some manufacturers with their products, Sagemcom has opted to just include power and HDMI leads plus a remote control unit. Presumably, as the main reason for purchasing this PVR is its HD capability which requires HDMI connectivity, Sagemcom feels that other types of leads, supported by the unit, would be superfluous even though there are sections in the User Manual dedicated to the use of other leads.
Decorated by various logos, the front of the Sagemcom box has that reflective sheen loved by some but disliked by others (myself included). Next to the USB port, mentioned earlier, there is a small status light which changes from red to orange and then green to indicate standby, boot/initialising and ready. From a cold start to delivering actual channel content took an average of 37 seconds. A display window will show the current time when on standby, programme number during live viewing or hard disk activity (recording, playback, etc.). Finally there is a wheel arrangement for channel switching and a standby/wakeup button although in most cases you would probably use the supplied remote control.
Connecting the Sagemcom device to a HD television should be straightforward although you might need to check that your television set if configured to receive content via HDMI rather than SCART or an aerial throughput lead. There is also a possibility that you might need to update the supplied software – I know I had to do this as the software supplied was version 2.0.8 which had a habit of freezing the box. This problem disappeared once the automatic downloaded over the air of version 2.1.1 had been conducted.
Although it is theoretically possible to use an indoor aerial, I would always recommend a rooftop aerial for optimum reception. A wizard-like process leads you through the steps for applying language, country, video and parental control settings before the automatically scanning takes place for the free-to-air television and radio channels. You can select channels using the alphanumeric keypad; Prog+ and Prog- keys; or the 8-day EPG (Electronic Programme Guide). The EPG can be used to schedule the recording of programmes with support for recording two programmes simultaneously. There is also an option to automatically record subsequent broadcasts in the same series.
With recordings stored on the hard drive, you have access to the content plus a range of features associated with this kind of device. You can sort recordings by name or date. New folders can be created although they can not be nested. Further options include the ability to rename, move, erase or merge two files to create a single recording.
As mentioned earlier, you can record two programmes simultaneously. You can mix HD and SD broadcasts or opt for two of the same definition. While recording two programmes, you can watch one of them live. You also have the ability to watch a previously recorded programme while recording two further programmes. The usual set of VCR-style controls are available when watching content. You can stop, start, pause a playback plus rewind and fast forward at up to 600X. The same VCR-controls can be used to pause a live transmission, rewind, fast forward and resume the programme at your convenience.
Apart the initial problem caused by the early version of the software (now up to version 2.1.1), I was impressed with the functionality, ease-of-use and quality delivered by the Sagemcom Freeview HD Digital TV Recorder. My only criticism would be regarding the lack of SCART and audio leads. The 320GB version of this product is priced at £249.99 while there is a 500GB version costing £299.99.