Philips SetTop Box DTR 5520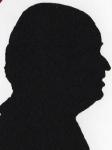 Review controls
For those with an Analogue TV you will soon either need to buy a new TV or – a cheaper option if it is working well – purchase a digital box. If you are disabled or certain elderly then you may get help, if not you need to pay, and, this offering from Philips may fit the bill.


click image to enlarge
Philips DTR 5520 Set Top Box black and measures 28x15x3cm. The front has a blue display that once on displays only the channel number that you are viewing.
The installation consists of inserting your aerial lead in the back of the box. Philips provide a fly lead (something that a lot of other manufacturers do not) and this is essential for you to still view analogue signals while they are still available. Disappointingly although a setting in one of the menus suggests otherwise you need power to the box for this pass through to work. They also provide an HDMI cable and assuming your TV has such a socket this will give you the best results and is the only way to view the HD channels at their full quality.
Once the various cables are connected press the menu button and select setup you could then – according to your location have up to 76 TV and Teletext channels and 23 radio channels. These could include the three HD channels available via your aerial BBC, ITV and Channel 4. However at present only certain areas can receive these.
There are five small rod buttons on the front of the unit but everything they do – and more – can be done by the remote control.
The side's base and top of the unit are free of controls and sockets and this leaves the rear of the unit to mention.
The rear has a total of eleven sockets and switches, far more than most other items of this type that I have seen. All are well labelled so the novice should be fine. Antenna In, To TV/VCR, Ethernet, USB, HDMI, SCART, Digital, Audio out left and right, on/off switch and finally the connection point for the 1.5metre long DC power lead.
The 36 key remote will control everything once you turned the power on. You can put the unit in standby and still watch analogue TV while it is still available. However despite the menu suggesting that you can remove power totally in my tests you could not. Other recent boxes I have reviewed had this problem in fact one even stopped passing the signal when the unit was in standby. All old VCR units still passed the signal even when off so why can the far more modern digital box not do so. The only answer I have given is to do with running on less than 1watt of power in standby.
The program guide is excellent, the now and next gives not only the current program and the next but also the number of minutes till the next program a nice feature as this – along with most others I have seen – does not normally show a clock. The fuller program guide shows the next eight channels in a column with the ability to move across to see things later in the day, you can of course move in larger chunks of time should you wish.
While this will allow you to watch channels that were not available on terrestrial TV it does not have a hard disc so unless you want to only watch items live then something with a PVR might be a better – if more expensive – solution. This will also help out when there are more than one program you want to watch with the same timeframe. While I am waiting to review several such boxes – one is from Philips – as yet they seem fairly scarce. Although this is sold under the Philips name it is manufactured by Pace
Doing my Internet searches found the Philips DTR 5520 at a best price of £139.95 from the first link below.
http://www.amazon.co.uk/gp/product/B003H9N3KK?ie=UTF8&tag=gadge0a-21&linkCode=as2&camp=1634
http://www.philips.co.uk/c/terrestrial-receivers/high-definition-dtr5520_05/prd/