EZBOX LT-105 Freeview Set Top Box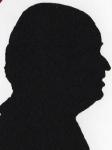 Anyone with an Analogue TV will need either a new TV or a set top box when your area goes Digital. Some regions have already converted. While a few – disabled and elderly – will get some assistance others will need to deal with it themselves.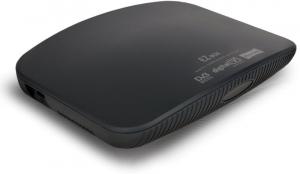 click image to enlarge
This is a very simple box with a SCART cable inserted in the back you need 21x21x3cm space to put the unit.
In standby mode the EZBOX LT-105 Freeview Set Top Box uses less than one watt. It has a very efficient pass through enabling a fly lead to deliver perfect signals to the TV while analogue signals are still available in your region. It also means you can have the benefit of all the extra TV and radio channels now as soon as you switch the unit out of standby mode.
The rear of the unit has antenna in (aerial lead), RF out (fly lead to TV), two SCART sockets one for TV and the other to a VCR, SPDIF and the input for AC power lead. The last named is 1.4metre in length so sight with care.
Once you have sighted the box and connected the leads then you can do everything else from the 35 key remote control. Just remember there must be line of sight for the remote from wherever you operate the remote control.
While I said that this is simple box it does have a nice feature that enables you to have nine screens (3x3) in one and you to toggle the sound from any of the displayed screens. By default these nine are from whatever channel you were watching when you pressed the 'digest' key on the remote control. If you only want to view a small number of channels then you could set up a favorites list and work the digest screen from that point.
There is a well written clear and concise with usefully illustrated Owners Instruction book that covers almost everything.
Items that may be new to Analogue users are the EPG (Electronic Program Guide) this shows the next hour or so new programs on the channel currently on and the next four numerically, it also shows a sentence about the selected program.
Even though it does not allow you to save programs to the unit (no PVR) it does have a timer option to remind you when programs are due to start and it should be possible to export via SCART lead to a VCR unit.
On first connection via a SCART lead (not supplied) your box should change to whichever SCART socket you have it connected to and then offer you the chance to find channels (around 4 minutes). I found 66 TV 10 Teletext and 23 Radio channels for a total of 99 channels. Not all the TV channels are available as some are encrypted.
All you get in the box are the EZBox unit, the remote two 'AAA' batteries for the remote and the Owners Instruction book. Why no fly lead and why no SCART lead?
I had a perfectly good SCART lead but it did not work so I got nothing, luckily I had another lead that did work.
This is a basic box and while you could save programs via another recording unit the only guide given is the mention of the second SCART socket going to VCR. If indeed this is used it would have to be on the watched channel. I was told –after the box was returned- that once a firmware upgrade has been done it would be possible to playback .avi files via the USB port on the rear of the unit but I have not tried this.
Doing my Internet searches found the EZbox LT-105 at a best price of £33.99 from the first link below.
http://www.amazon.co.uk/gp/product/B003GC2SP4?ie=UTF8&tag=gadge0a-21&linkCode=as2&camp=1634
http://www.nextd.co.uk/showProduct.asp?ProdRef=11001&prodList=home