Digital Stream Freeview +HD with PVR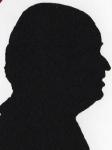 Review controls
Not the first Freeview +HD box I have seen but it is the first with built in PVR. So what do you get that you do not get with a standard Freeview box that has PVR. In short it's the ability to both watch and record HD via your TV aerial.


click image to enlarge
The Digital Stream DHR8203U Freeview+ HD box can record two streams (even two HD streams) at the same time but you cannot watch a third so assuming you still have an analogue TV signal you could watch one of the analogue stations whilst recording two digital ones.
The more I use this box the more impressed I am with it. Yes it allows you to watch, play and rewind live TV, yes it can do that with the three terrestrial HD channels but it is the other little things that show what it can really do.
However there is always – sad to say – a but or three, so let's get them out of the way first. The pass through only works when the unit has standby power. While analogue stations are still around that is important as teletext is still a lot easier to slice down to an actual page than digital text, and, you might want to record two while you watch a third. Why is the default resolution 576p when auto is a choice so then 1080p will be selected when appropriate. Finally no fly lead is supplied in the box and for any 'first timer' will still need one.
In the box you get the 'HD digital box' a remote control, two leads a SCART cable and an HDMI one as well as the all important power lead and both a User Guide and a Quick Start sheet the Quick Start sheet is very good. The 64 page manual starts by repeating the Quick Start sheet before going into more detail and coverage.
Tuning was easy and fairly quick as I normally find 99 channels with a Freeview box it was no surprise that I found 102 with this Freeview +HD box.
The rear of the box has the aerial in and out sockets, two SCART sockets, RCA sockets to allow connection to audio system is required. It also has an HDMI socket which is probably the easiest connection assuming your TV has one of them. There is also an on/off switch on the back but this should be used with care as not only will the pass through not work but of course any programs set to be record will not be able to be recorded.
This is a dual recorder unit meaning you can record two programs (even two HD ones) at the same time. If you are doing that then you cannot watch a third through this box that is another reason to have a fly lead connected.
When switched to standby the front of the unit displays the time and date, when switched on it displays a range of eight red touch buttons towards the left and whatever you are watching in white in the centre of the display.
There is a 57 key remote control and when all the connections have been made you really never need to go near the box as everything can be done with the remote providing you give it line of sight to the front of the box.
Other nice things the EPG is very good as is the DIB (detail information banner), the ability to get PIP (picture in picture) even when your TV will not normally support it. Once recorded a program can be skipped 30 seconds at a time (by default) but also various rates of fast forward and backwards together with ½ or ¼ speed and the ability to show a selected portion over and over. It can also play JPG images as well as MP3 using a USB port on the back. There is also an Ethernet port. The hard disc on my unit was 320GB which is stated to record 160hours of standard definition and around 80hours of high definition broadcasts.
The recorded quality of both streams was excellent and the replay was always flawless despite my reservations stated I still think this unit is worthy of a highly commended award, without them it would surely have been a 5x5 award.
The DigitalStream Twin HD+ recorder DHR8203U is available for £266.99 Inc p&p from the 1st link below.
http://www.amazon.co.uk/gp/product/B003LLDK02?ie=UTF8&tag=gadge0a-21&linkCode=as2&camp=1634