TVonics DTR-500HD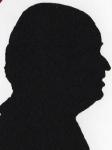 Review controls
Having looked at an earlier model (not HD) this was an eagerly awaited arrival. Very different in size and shape. My first check was the pass-through and that performed correctly, is this to be the unit I have been looking for?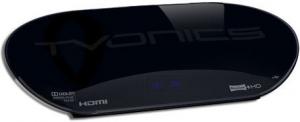 The TVonics DTR-500HD measures 37x20x9cm but the last figure the height is only 3cm at the front. For me anyway that creates a possible problem.
Tuning takes around three minutes mine found 72 TV 23 Radio and 11 Data channels. As with most such units almost everything is controlled from the remote control. Here a 52 key model that of course contains the ubiquitous five position joystick. As always various major buttons are in differing places but once used to the layout it's easy enough.
This unit comes with a 500GB hard drive and in basic terms this can record up to 125hours of HD and 250hours of SD broadcasts. You can record one channel and watch another or record two channels and watch something already recorded, of course if you use the pass through you also can view something on your TV.
Depending on your TV and the services available in your area this could be Anologue or Digital or perhaps either. Assuming your TV has HDMI then this is a far easier installation than with SCART. While on HDMI a lot of older TV's have only one or two HDMI sockets and with the amount of other things like game consoles, DVD or Blu-ray players also wanting a connection the TVonics unit has three HDMI ports on the back so other items can be plugged into it and by a single press on the remote swap to that using the HDMI port, clever and it works well.
The eight day guide is like most others with the exception that channel number never shows only the channel itself. As with most recent units if you set to record a program from a series you have the option to record that program on that day or all of the series. It can record two HD streams at the same time without any problems.
The front of my box had a sticker saying 'Dolby Surround Sound' upgrade. I did this by down loading from my PC to a USB stick and then taking this to the unit. It did this in around two minutes and while the unit still worked it became less reliable and on several occasions locked up meaning all I could do was pull the power lead out and then after a minute restart. While on starting this unit needs 28seconds to start up to viewing. Another different feature is that 4:3 programs once recorded are viewed on the right side of the TV.

The display on the sloping front is only eight characters long. Fine for saying starting, also fine for scrolling the name of the current program when the channel is first switched to after that it just displays BBC 1 ITV 3 etc. The problem is in the slope that unless you are well above the unit the angle makes reading the display hard or impossible.
I never did find out if Dolby Digital upgrade had worked as I was worried that if I tried to do the upgrade again it would not work at all. I know that the available channels went from 106 to 40 after the upgrade and required me to retune something that should not have happened.
To me this unit has good ideas but rather like the curates egg it was good in parts. The extra HDMI ports are a great idea. The sloping front a bad idea. Upgrades should be faultless – maybe I was unlucky – USB ports also allow showing JPG images.
The picture quality especially on HD was excellent the pass through working gives the extra ability all the time you want to watch a third channel. Recording was easy and worked as it should taking the start information so it should work fine even when programs start late. I would have liked some indication while recording the only thing you get is when it goes back to standby after a recording finishes. Without the problems after the software upgrade I would have been far happier, so the search continues.
The TVonics DTR500HD is available from the link below for £249.99