Humax YouView DTR-T1010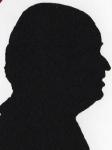 Review controls
For various reasons I was not able to pursue YouView when it first launched. Here then is my first look at a technology that those with unlimited broadband download allowances can use to catch up with TV programs they missed when they were broadcast.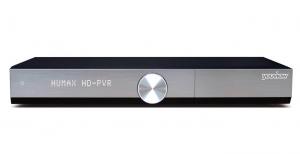 click image to enlarge
A very good well illustrated 'Getting Connected' booklet takes you through everything required to get up and running. If you have a digital TV then by using the supplied HDMI cable you should be up and ready to watch in around 15minutes.
If you have an older TV then you will need a SCART cable (not provided) and dependant on where you position the YouView box you may also need a fly lead to extend your aerial lead (not provided) and then you need to be able to connect via Ethernet cable (provided) to your router.
This is all clearly laid out in the 'Getting Connected' booklet.
Searching for available channels in my case it found 135. Then it checks for your Router and then Internet connectivity. At this point it slows down and finds updates etc before restarting and then after around a total of 17 minutes in my case you get to see what is currently showing on BBC1, setup completed.
There is a far larger booklet about using YouView called Using YouView Guide and for those on limited download allowances you are warned about possibly exceeding your limits both during setup and when reading the second booklet.
After installation if you turn the box off (remove power) I found it takes 77seconds till you are watching the last channel viewed. From low power standby (less than .5watt) it can be almost instantaneous - well under a second - up to around 20 seconds according to the amount of time it has been in low power standby.
You select programs to record by pressing the highlighted 'R' button on the remote this can be for a program you are currently viewing or in advance from the 'Guide'. It is possible to record one program while watching another or record two simultaneously. With the latter option you can either not be present or watch something previously recorded or use the special YouView option involving previously broadcast programs up to seven days ago.
To use the YouView feature you scroll back through the program guide find something that you missed that you want to watch. YouView then checks the availability then loads the appropriate player BBC iPlayer, ITV Player etc and then you can view it with fast forward, rewind, pause etc all available to control the experience.
The YouView box is 38x26x4cm on the front left is an 8x1.5cm two line display, the top smaller line displays various information while the larger bottom line shows either the channel you are watching with live TV or the recorded program with elapsed time.
The remote control is 21cm long, 5.5cm wide at either end and 4.5cm at the waisted centre. It takes a little getting used to with the numeric buttons towards the base and the forward, back, play etc buttons near the top.
This is of course far more than a standard PVR as it has the ability to replay most Freeview +HD programs up to seven days in the future, but again I point out this feature requires an Ethernet connection of a reasonable speed and will eat up your bandwidth if you have any limits to your usage this can be very important.
There are 500GB, 1TB and 2TB versions. I was sent the newest 2TB version, below is the mid-priced 1TB version which is available from the link below for £229 with free delivery.
http://www.amazon.co.uk/gp/product/B00BEVN5J2?ie=UTF8&tag=gadge0a-21&linkCode=as2&camp=1634