Humax YouView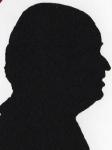 All PVRs work in slightly different ways to achieve the same goal. This is not important providing you know how your machine works. Here however is a machine that works differently in that you can watch items from up to a week before which you forgot to record.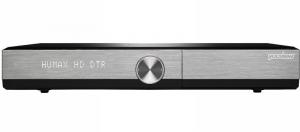 click image to enlarge
There is a basic 'Getting Connected Guide' and a 'Your You View Guide' that is a sort of User Manual, I say sort of as you need to read it all to find out things you had figured out as well as those that you had not and it has no index.
The machine is 35x34x4cm not including the extra couple of centimetres required for leads to fit into the back of the unit.
The front has a small white LED on the front left when power is on but the machine is in standby. When switched on a central circular dial is also alight. It has no visible clock – a preference of mine – and when recording is taking place no indication if the unit is in standby. If on and being viewed a message shows on top of the TV screen saying that a recording is started.
This is what I term a greedy unit in that when you switch on the TV will automatically tune to the channel via HDMI lead and show whatever channel was last watched, conversely when you switch off it does automatically switch back to what you were viewing via your aerial input.
The connections on the back of the box are Aerial In, and Aerial Out, Digital out, HDMI out, Ethernet, RCA connections, SCART, DC input and an on/off rocker. This unit does not support Wi-Fi, so if your TV is not within reach of an Ethernet lead perhaps invest in a pair of Power Line Adapters.
So having connected your aerial, Ethernet or Powerline, an HDMI to TV you are almost ready to plug in the DC adapter, first however put the supplied batteries into the remote as the setup only works via the remote.
So switch on and follow the prompts on the screen, this does the channel search and checks your Ethernet all in a few minutes.
Now get to know your remote as just like the unit it puts things in different places to most and indeed some things appear to be missing but a read of the 'Your YouView Guide' should locate most things.
Setting programs – or series – to be recorded is done via the Guide button and here you can also set a warning to show on the screen when a program is due to start.
Like most you can record one and watch another or even record two and watch something already recorded.
A few words of warning about the 'previous seven days' scroll back it works like selecting anything else from the guide but on occasions some programs may not be available to view so it is still best to set them to be recorded rather than rely on catch up.
If you use catch up you select from the guide it then loads the appropriate iPlayer, ITV Player etc and loads the program.
Other channels that require a fee to view are also available should you want to use them.
After a few weeks of use I am starting to get used to its ways, there are features that to me are alien but for those who have known no other they would assume it is the norm.
The Humax YouView 500GB box is available from the link below for £199.95 with free delivery.
http://www.amazon.co.uk/gp/product/B00LHZK2QY?ie=UTF8&tag=gadge0a-21&linkCode=as2&camp=1634