Serif DrawPlus X5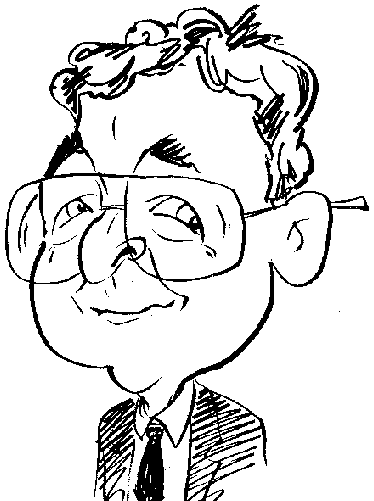 Review controls
DrawPlus X5 is the latest version of Serif's design and illustration software. As with the other titles in Serif's stable of products, this software is aimed at users who want reasonable levels of functionality but without the price premium demanded by other products such as those available from Adobe and Corel.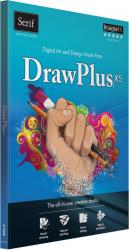 click image to enlarge
Installing DrawPlus X5 is just a matter of following on-screen prompts. You will need to sleet your country (UKorUSA) and choice of dictionary language from those available. You can opt to include QuickTime 7.6.9 as part of the installation or add this feature at a later date. The installation has its own default drive and folder destination but this can be changed if you wish. Finally you will need to enter the 25-character product key to activate the product.
The opening screen of DrawPlus X5 presents an overlaid window giving the use access to a series of options categorised as Create, Open and Learn. There are four options in the Create section. You can choose to start a new project based on different paper sizes and document type, create a key frame or stop frame animation, or import a PDF document. Initially you will be limited to opening a print, art or illustration sample until you produce some work of your own. The third category of Learn provides links to various tutorial videos covering various aspects of the program.
Not surprisingly, the DrawPlus X5 interface bears a remarkable resemblance to that used by the previous version of the product. Those users upgrading from the earlier software will certainly appreciate the familiar surroundings. There is the standard arrangement of drop-down menus and toolbars running across the top of the screen. The left side of the interface contains a column of tools with many featuring pop-out facilities for selecting different options plus a pop-out How To panel which provides help with certain tasks. Vertical and horizontal rulers run along two sides of the centrally positioned work area. On the right of the interface is the Studio area which houses tabbed areas that covering topics such as Colour, Brushes and Actions.
When creating your own projects, Serif provides a number of sample designs that can be used for practice, inspiration or for inclusion in your own work. You can use tools that include those for nodes, paint brushes, pencil, pen, connectors, geometrical shapes and artistic text. Other tools allow you to work with transparency, blending and 3D.
Serif has built in several new or enhanced features into this latest version of DrawPlus. The software allows you to apply certain features to groups of objects in the same way you would a single item. For instance you can assign both opacity and blending over a specified group of objects by simply applying the feature to the group. Blending can also be made to follow a user-defined path.
By using the Shape Builder Tool you can put together various simple shapes in order to create a more complex design. If necessary you can remove as well as add items to your creation so that areas can be cut out from the main shape.
Stored on the Styles tab are numerous preset effects which have been categorised under headings such as bevels, blurs, shadows and textures. You simply click on the one you want and its effects will immediately be applied to whatever is currently selected in the work area. There are also slider bars to adjust bevel & emboss and feather edge settings.
While hardly world-shattering, two new additions that appear in this version of DrawPlus that particularly appeal to me concern the menus and toolbars plus text entry. As users tend to prefer their own customised workspace, DrawPlus X5 allows you to customise menus and toolbars to suit their style of working. To avoid embarrassing mistakes as you add text to one of your projects, the proofing tools of this version of DrawPlus will identify spelling mistakes by underlining them as they are made. You can also turn on an auto-correct feature that includes changing straight quotes to typographical quotes and capitalising the first word of a sentence and days of the week.
Priced at £81.69, DrawPlus X5 has an impressive range of features. The product will allow you to create basic drawings along with eye-catching posters and illustrations. Tools are available to enhance your photos and create animations. At its price point, DrawPlus X5 is well worth considering. The program will run on Windows XP and later on a system with 512MB of RAM and 820MB of hard disk space.