A Dual SIM Handset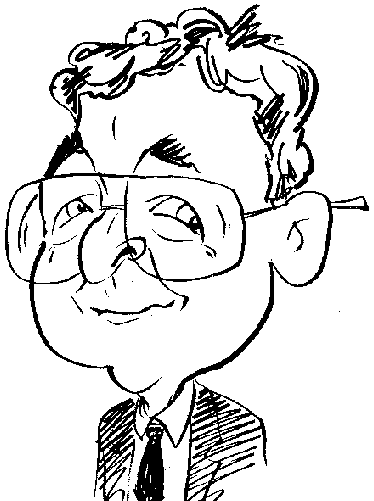 Keeping your work and social life separate can result in having a separate mobile phone for each type of activity. There is another solution.

click image to enlarge
While probably not the first name to trip off your tongue when considering a new smartphone, Prestigio does have a range of handsets that can offer a number of interesting possibilities. Take for example, the Prestigio Multiphone 5500DUO which is currently in my possession for review purposes. As its title indicates, this particular model can accommodate two different SIMs with one being designated for business use while the other can look after more personal matters with the number being given to just friends and family.
Straight from the box, this handset with its 5-inch screen, is a fairly standard issue black device. However tucked away in the box are four rear covers of different hues. Depending upon your current mood or style issues, it is just a matter of using your thumbnail or other available implement to remove the back cover in situ and replace it with a choice of blue, red, yellow or lime green offering as you leave for a night out with the gang. Also included in the box are the 2000mAh rechargeable Li-ion battery pack, USB cable, two-pin power adapter (presumable this will be replaced by a three-pin adapter for retail products), multilingual User Guide, and a set of earphones which will probably be quickly replaced by a favourite headset or earpiece.
With dimensions of146 x 75.3 x 10.55mm (H x W x D) and weighing 182g (battery pack included), the 5500DUO sits comfortably in the hand. The 5-inch TFT LCD screen, delivering a resolution of 480 x 854 which I found adequate for most tasks including watching an occasion video, dominates the front of the handset while leaving room at the top for a front mounted VGA camera and speaker outlet. Arranged beneath the screen are the three standard Android buttons for Menu, Home and Back. This time Prestigio has not repeated the mistake made with the last Prestigio Multiphone I reviewed. The three symbols are clearly visible at all times and not just immediately after being used.
The right side of the handset features the power on/off button which requires a two or three second depress to get things started and a further 20 seconds before you arrive at the Lock screen. Situated on the left side is a standard volume rocker. Positioned on the top of the handset are a 3.5mm jack socket for a headset and a micro USB port for recharging and connection the handset to a computer. A 5MP camera and flash unit are to be found on the rear of the unit along with a removable cover giving access to the battery compartment. Image quality from the rear mounted camera was fine but I can not say the same for the front mounted camera.
At the heart of the Multiphone 5500DUO is a Dual Core 1.2GHz Cortex A7 processor. As standard this handset comes with 4GB of ROM. My review unit stated that 1.18GB of storage capacity was available for my use when I checked Settings but the bundled File Manager app put the available phone storage at 655.47MB which was the actual amount rather than the first figure. You can supplement memory with a micro SD card up to a capacity of 32GB which is really a necessity if you plan to use this handset to watch HD-quality movies.
With this handset, Prestigio has gone with Android 4.2 (or Jelly Bean to its friends). This does lag a little way behind the current KitKat (Android 4.4). I have no information regarding a possible update to something more current but I am not holding my breath. I can remember being told by Prestigio that an earlier model was guaranteed an update only to discover later that the model was discontinued without the promised update appearing.
With the basic storage, you could well struggle to fit a decent movie or two on your handset which is where the use of OTG (On The Go) and external flash storage might prove useful. Sad to say, the Prestigio 5500DUO does not support OTG. In fact while attempting to test this feature and requesting a restart, I found myself faced with a system engineer's diagnostic screen which is not something I would advocate for those of a nervous disposition. Fortunately using the volume rocker and power button enabled me to escape from this situation and bring me back to the more familiar Home screen.
You get the usual collection of Android apps as standard. You can send and receive emails, surf the Web, check out maps and get navigation assistance, play some of your favourite music tracks, plus make use of social networking. To help you supplement the usual collection of apps, Prestigio makes several recommendations including some on special offer. The list of recommended apps includes McAfee Antivirus, NARR8, Asphalt 6, Evernote and OfficeSuite Pro.
On a couple of occasions this handset almost froze with apps refusing to load. Attempting to restart the unit proved unsuccessful until I removed and then replaced the battery pack. In general use I was getting just under 7 hours of power before the 15% battery warning level appeared. I feel this problem was related to the issue I mentioned earlier when the diagnostic screen appeared. While it worked, this handset was fine but this occasional problem needs to be taken into consideration.
Priced at £128, this contract-free handset is available from Amazon, Maplin and the QVC website.
http://www.prestigio.com/catalogue/MultiPhones/MultiPhone_5500_DUO